You Matter
That's the whole (and soul!) of our customer philosophy.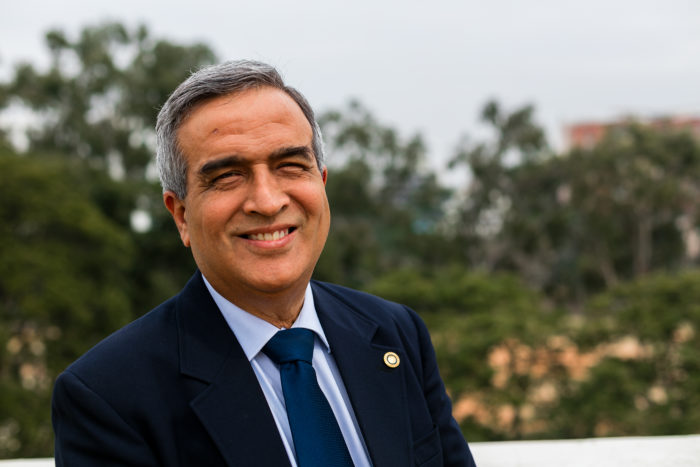 First, thank you for the wonderful response to the first issue of Shared Space, the quarterly newsletter from Vaswani Group. I, for one, am moved beyond words that you took the time out of your busy schedules to write in.
And that brings us to what's on top of my mind this festive season: You. Our whole customer care philosophy can be summed up in just two words: You matter. By that I mean, specifically, each one of you. While we may use collective nouns like customers, clients, buyers and suppliers, every time we use those words, we have specific names in mind, and faces that we recall. Of people who came in as customers, and have now become friends, neighbours, and family.
We are constantly asking ourselves questions like these, "What would retired Mr Sharma want the most in his apartment complex? He was an active badminton player throughout his working career. Would he enjoy a game now and then in the evening?" "How would young Misha like to mark her graduation? Would she perhaps like to have a poolside party with her friends?"
And because we design our spaces with each person in mind, you will delight in the little things we do to make your home that extra bit comfortable, your office that little bit more functional. A cosy reading nook here that makes your Sunday so special; a little space to tuck your toes in as you get the dishes done; a splash of green that makes you happy coming in to work even on a Monday morning!
So, what would make your space special? Do tell us. We are always listening.
Kailash Advani
Chief Executive Officer
p.s. Do write in with your suggestions, and we'll share these in the coming issues of our newsletter.
FEATURE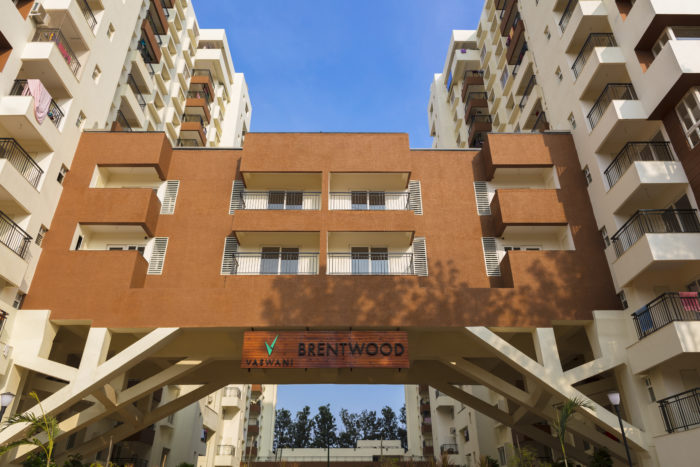 Saying Yes to Your First Home
Buying your first home is a bit like bungee jumping, for those who like the thrill of adventure sports. There's the anticipation of the months before, the adrenaline rush of the moments before you commit, the arc of follow through once you jump, and the reassuring tug of the rope.
At Vaswani, we'd like to think of ourselves as the steady rope that has your back. So here are Three Cs to make this decision a little easier for you.
01 Commute: How easy will your commute be? Bangalore's traffic being what it is, save yourself the aggravation of having to inch home every evening and choose to live within minutes of work. Time and again, we get to hear how our customers working in locations such as ITPL or EPIP Zone find the commute so much easier than if they were to live elsewhere.
02 Connect: How close are essential services such as schools, a hospital, and shopping complexes? Apart from basic services, we would also suggest that you think about the fringe benefits. Are there enough options for a Sunday out – a quiet dinner, a game with the kids, retail therapy, a movie or a play?
03 Construction: What do you know about the quality of the builder's construction? Does the builder have a good track record? How long have they been around? What's the quality of construction like? Needless to say, the home you buy should be RERA-approved.
FEEDBACK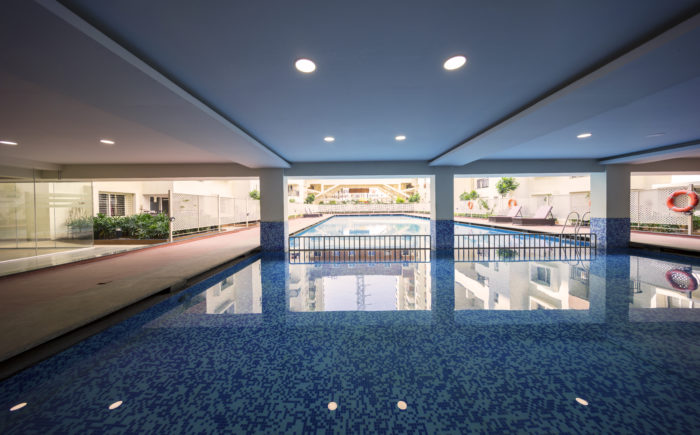 Your Space
Here's what a few of our readers had to say about the previous issue of Shared Space.
"This was a very good read; the newsletter has come out very well. Thanks for circulating it and keeping us posted." Rahul, Vaswani Exquisite
"The newsletter is very informative, colourful and a good communication initiative. Customers who have entrusted in Vaswani get to know of all the projects available. They feel connected to the builder."
Swarnali, Vaswani Exquisite
"It was a wonderful message from Mr Kailash Advani, for it summed up all the details in the newsletter. As a home buyer, any new government regulation that will affect the project is our big concern. We appreciate that it was covered in your newsletter. Overall, it's a very nice initiative that you're keeping your current as well as future homeowners informed."
Sasmit, Vaswani Exquisite
SPECIAL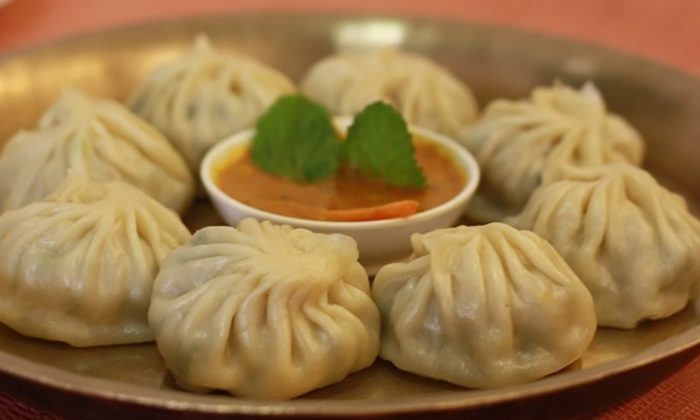 Mo' mo'
Get tempted by the tantalising momos served up by our star Chef Mukesh at our Hotel Royal Orchid Suites in Whitefield! Give these momos a try at home, but if it sounds like too much work, call us to reserve your table.
Ingredients
FOR THE DOUGH: 2 cups Maida 1/2 tsp salt 1/2 tsp baking powder
FOR THE FILLING:  1 cup carrots – grated 1 cup cabbage – grated 1 tbsp oil 1/2 cup onion – finely chopped 1 tsp garlic – chopped 1 tsp soya sauce 1 cup capsicum 1/4 tsp vinegar 1/4 tsp black pepper
METHOD Mix the Maida, salt and baking powder and knead to stiff dough with water. Heat oil and add the onion and garlic. Sauté over high heat and add the carrot and cabbage. Turn around over high heat till glossy. Take it off the heat and mix in the Soya sauce, salt, vinegar and black pepper. Roll the dough thin (translucent) and cut into 4"-5" rounds. Take a round, wet edges and place some filling in the centre. Bring the edges together to cover the filling. Twist to seal and fill the rest in the same way. Steam for about 10 minutes and serve with soya sauce and chili sauce.
To make a reservation, call 9632500104, 080-42512345
What's up @ Vaswani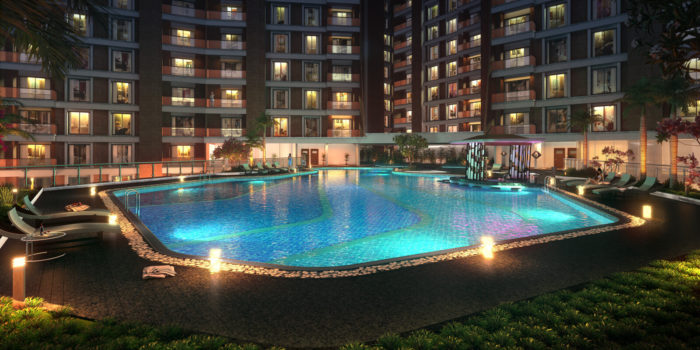 Sold Out
Congratulations and celebrations are in order, for Vaswani Brentwood, off Varthur Main Road, Whitefield, has sold out in record time!
RERA-ing to Go
It's been a hard day's night, but we've got great news for you at the end of it! Vaswani Exquisite, next to Hotel Zuri on ITPL Main Road, Whitefield, and Vaswani Menlo Park, off Varthur Main Road, are both RERA-approved now.
Going, Going… Gone (Occupancy Certificates Received)
The last few villas (4BHK only) are available at Walnut Creek Off Sarjapur Road, Just 2.5 km from the Wipro Corporate office
Last three 4BHK penthouses and duplex apartments are available at Vaswani Reserve. Off Marathahalli-Sarjapur, Outer Ring Road, near Ecospace and CISCO campus.
Get in Touch
Bangalore
3rd floor, Vaswani Victoria, 30 Victoria Road, Bangalore – 47 Phone – 080 49110000
Mumbai
14th Road, Linking Road Corner, Khar (West) Mumbai – 52
Email – sales@vaswanigroup.com