Together, with you
You've known us until now by the spaces we've built, together with you. You call these spaces home, or office. Marked by a design aesthetic that's uniquely ours, and yours, these are spaces that breathe. Spaces that are lush and quiet in the urban jungle that is city life. Today, we take you on an exploration of a different space.
We bring you the first edition of Shared Space, the Vaswani newsletter.
This is our way of sharing with you our philosophy of how design can make life better. How YOU are the focus of everything that we do. Of the kind of closeness, we seek to build with our customers, transcending brick and mortar interfaces. This is also our way of saying thank you. Here you will find useful pointers on real estate – and indeed, on living – that will bring you back quarter after quarter. And you will be well rewarded for that! You will find news of what we've been up to, and what we have in store for you. So dive in, and let us know what you think. I, for one, am listening (as ever!).
Kailash Advani CEO, Vaswani Group
FEATURE
RERA: The Real Deal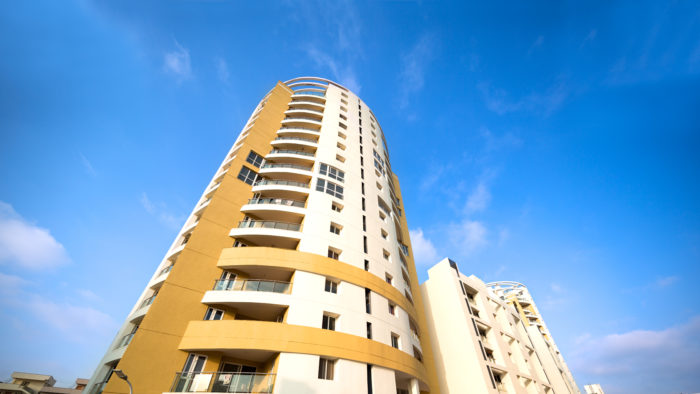 If you've been hearing about the Real Estate (Regulation & Development) Act, 2016, you're probably wondering how it affects you as a home-owner. Here are some quick pointers on what you're entitled to and responsible for.
DURING CONSTRUCTION:
You have the right to: Inspect plans: Sanctioned plans, layouts, specifications, approved by a competent authority. Get intimation of fixed schedules: Time schedules, including provisions for utilities, specifications, and other amenities
You are responsible for: Making payments as specified in the sale agreement at the proper time and place. Forming an association or society or cooperative society of allottees.
DURING POSSESSION
You have the right to:
Possession: Of the apartment, plot or building; the association of allottees will have possession of common areas. Documents: Pertinent plans and documents, including for common areas, after taking physical possession.
Refunds: Claim the refund paid with interest, as prescribed and as provided under the Act.
Compensation for delays: From the developer, if the project is delayed.
You are responsible for: Taking possession within two months of receiving the occupancy certificate. Paying interest on delayed payments (if any) as prescribed. Taking part in the registration of the conveyance deed. Payment of registration and stamp duty, khata transfer fees, municipal taxes, individual water and electricity charges, common area maintenance charges, etc.
We are 30!
We've developed close to
8 million square feet of real estate
EVENTS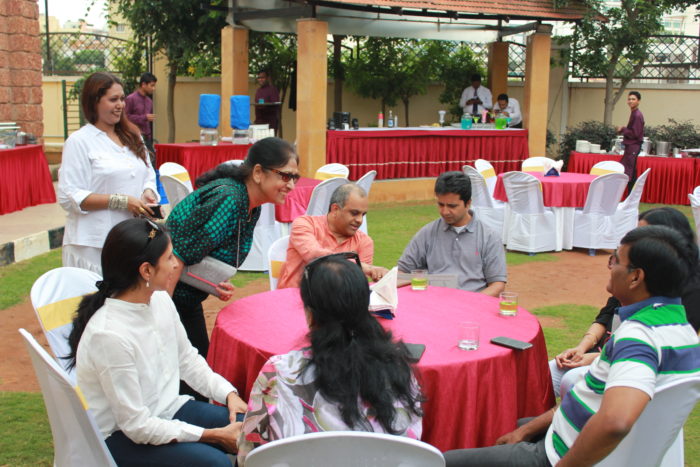 Smiles out on a Sunday
These faces say it all, at our Sunday Brunch at Vaswani Whispering Palms on Sarjapur Outer Ring Road. While the adults pow-wowed in the shadow of the palms, their kids were lining up to get their faces painted. Soon, we could spot Spiderman here, Snake Eyes there, dotting the green. With poolside games and a caricature artist on standby, on the fun meter, the Sunday Brunch was a slam dunk!
Did you know? We pioneered row-houses
 & townhouses in Bangalore
People Power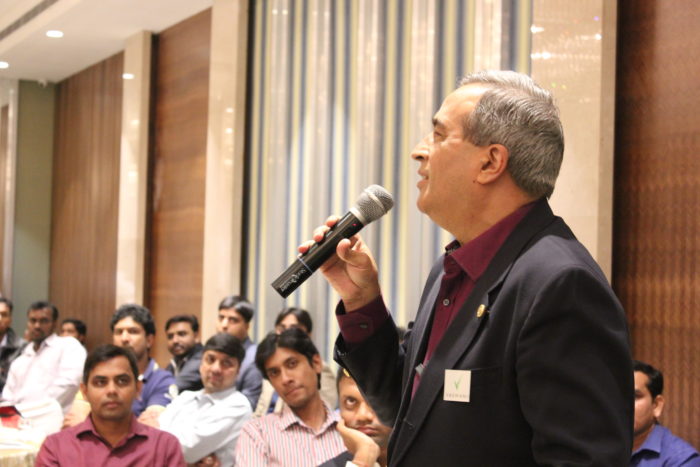 If you've ever wondered what makes us tick, it's our people, hands down. We put in a lot of time into the development of each person who joins us, helping them hone their skills through formal and on-the-job training. No wonder then, that we attract and retain talent of the best order. We take equally good care of our channel partners, as was in evidence at this evening of cocktails and dinner at the Royal Orchid Hotel on Old Airport Road. So the next time you spot stellar service at Vaswani, do stop a minute and let us know.
Ever heard the phrases 'high-end' &'value for money'  
in the same sentence? Here you will.
Crowning Glory 
Our quiet but consistent efforts as good corporate citizens rewarded us with the First Prize in Corporate Social Responsibility in the field of Environmental Impact at the CREDAI Conclave 2017.
Residential. Commercial. Retail. Hospitality.
We've got you covered.
Star Burst!
The night glowed especially bright this Diwali, lit by the smiles of happy customers of Vaswani Exquisite at Hotel Royal Orchid Suites, Whitefield (a Vaswani Group enterprise). And what a gathering it was! We talked by candlelight; played games – both the young and the young at heart – till we could run no more, sampled exotic dishes till we could eat no more, and made our Diwali a little bit greener with a community firecracker display.
OFFERS
Shop till you drop at our Mall
The Brookefield Mall on ITPL Road has been around a long time, and we have made sure it meets your every retail and culinary whim. You can sample a smorgasbord of cuisine from Taco Bell and Domino's to Dunkin' Donuts, Baskin Robbins and much more! Bring your family over to catch a film at Inox, or shop till you drop from leading brands such as Soch, Max, Pantaloons, Biba, W, Levi's, Zodiac, Melange, Reliance Digital, and plenty more.
Vaswani customers will get Rs 350* off on any purchase at the mall. To avail of this exclusive offer, contact the property management office at the mall.*
A Treat for Your Family
Bring your family for a quiet weekend or to dinner at our Hotel Royal Orchid Suites, Whitefield, Bangalore. A favorite among business and leisure travellers, the hotel offers beautiful Studio, Executive and Duplex Suites, each with a private balcony. It's also home to some of the best restaurants in Whitefield. Busy business travellers can catch a game of billiards or squash, a quick swim or a few reps at the gym in between work. Solo women travellers can chill on our dedicated Diva Floor.
So come over, and if you are a Vaswani customer, you will get a 20 % discount on stay and a 15% discount at the restaurant. Contact the General Manager at the hotel for details.*
*conditions apply
Get in Touch
Bangalore
3rd floor, Vaswani Victoria, 30 Victoria Road, Bangalore – 47 Phone – 080 49110000
Mumbai
14th Road, Linking Road Corner, Khar (West) Mumbai – 52
Email – sales@vaswanigroup.com