Hello
WINTER'S COMING, YOU KNOW?
If you're still staggering from the indulgence of Dussehra and Diwali so close on the heels of one another, don't relax yet. The season of parties,weddings, and festive cheer is here. Not to mention Christmas and
New Year just around the corner.
This winter special issue of Shared Space anticipates the holiday cheer and wishes you good times with family and friends and sun-soaked holidays. But do take care to ensure that your home is safe, while you are away.                    We bring you some broad tips on making sure of that.
While you're in a party mood, don't forget the planet. We each must do what we can to keep the planet green and clean. There's no Planet B, so we've given you some tips to get you started on eliminating single-use plastic.
And while you're at it, impress your party guests by whipping up a seekh kebab.
William Blake wrote, "In seed time learn, in harvest teach, and in winter enjoy." We wish that your hard work and effort through the year leads to a year-end that's fulfilling and victorious.
STAY COOL!
from all of us at Team Vaswani.
FEATURE
 
HOME ALONE?
Leaving your home to the mercy of intruders is cute only in the movies, or if you have a precocious Macaulay Culkin-esque mini-you hatching the most devious plans to strike terror into their hearts. If you're anything like the est of us, here are some things you can do to make sure your home is safe, when you're away.
1. Don't take safety for granted.
"We live on the most boring street in the whole of (India), where nothing even remotely dangerous will ever happen. Period." Remember these lines from the movie? Famous last words, as it turned out.
Every house is part of an ecosystem. There is a community of staff, delivery folk and passers-by that might have access to your home. We're not asking you to eye everyone with suspicion or feel vulnerable in your own space. All we're saying is to acknowledge that there's always room to tighten your home security.
2. When you lock down, lock properly down.
Are your windows and doors secure? The eye tends to glaze over things that we see every day, so pay extra care to detail. Are all your windows not just pulled shut, but locked? Minimize any reason that people might have to enter your house in your absence. Make sure no taps are left on to cause damp spots in the bathroom of the flat below. Make sure there's no exhaust left running, or a geyser switched on.
3. Deliveries give a great deal away.
Familiar with the sight of a neighbour's newspapers piling up at the door? Or bills and letters and delivery packages stacked up against the wall? Make sure you leave instructions for newspapers to be stopped, bills and letters to be handed over at the reception, and divert deliveries to a neighbour or friend.
4. Install basic security systems.
If your life involves a lot of travel, it wouldn't do any harm to put in place basic security systems. A camera that's movement triggered and that also allows you to check any activity from a remote location. Alarms at the main door or the garden gate that, when triggered, send a notification to your smartphone. And yes, your next-door neighbour that you can call in such emergencies.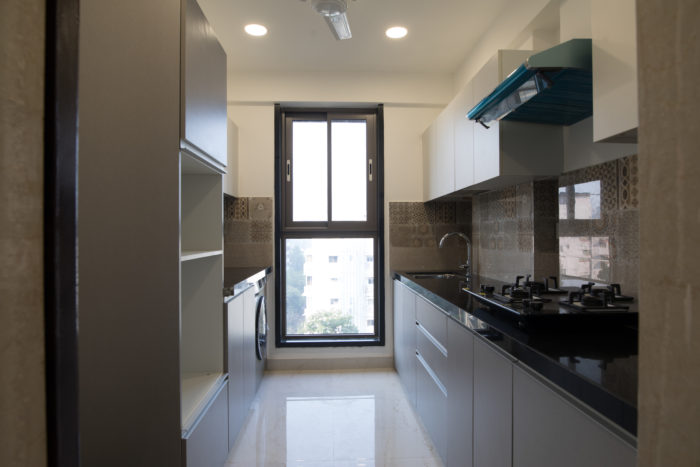 5. Be neighbourly.
It's strange that one needs to even mention this, but your best security is your community of neighbours. In today's busy world where life is pretty much wrapped up with work and commutes, make space for your neighbours. Get to know them. Call them over once in a while. While you may not want to recreate the ambience of the old-style mohalla where everyone knew everyone else's business, take the time to make some friends in your building. They are your first responders in a home invasion.
6. Don't let your life be an open book.
Quell the temptation to post details of when you're back, who is behind at home, and other such sensitive information on social media. There are people who make a living mining our Instagram and Facebook posts for data. By all means do post on that exquisite café you stumbled upon in Cappadocia, but stop short of putting every detail on Insta. And do not, ever, post pictures of valuables, home security systems, or sensitive information such as your passport or ID online.
With just a little bit of caution, you can sip on an umbrella drink by the poolside in peace, knowing full well that your home, while alone, is safe. Remember Kevin McAllister's clarion call?
"This is my home. I have to defend it!"
News

THE BEST IN THE BUSINESS
Everything we do, we do it for you. So it gives us immense joy to share with you, that our Villas at Vaswani Walnut Creek have received the award for Best Residential Villas and Row houses at the CREDAI Awards for Real Estate 2019.
This recognition for excellence in real estate Development was received by Mr.Dilip Kr Mahansaria,                              Sr Vice President – Vaswani, on 14 November at Hotel Four Seasons, Bangalore.
This award is as much yours as it's ours. Thank you for walking with us on this journey.
Events
TEAM VASWANI BOWLED OVER!
Nothing brings teams together like cricket does. And nowhere was the sporting spirit more evident than at the Vaswani Cricket League 2019. The nail-biting finals on 28 September saw Teams Gladiators and Warriors battling it out for the trophy.
Some great fielding, a dropped catch here, some quick stolen runs, and the Gladiators won the day.
SPECIAL
Seekh Kebab
As the days get colder, it's time to get the grill out. Rustle up this simple Seekh Kebab for your friends, and watch them ask for more!
Seekh kebabs are made with minced lamb, marinated in a variety of spices, and grilled on a tandoor/oven. These kebabs are served with mint chutney and a side of onion rings and lemon wedges. A lip-smacking start to a dinner party!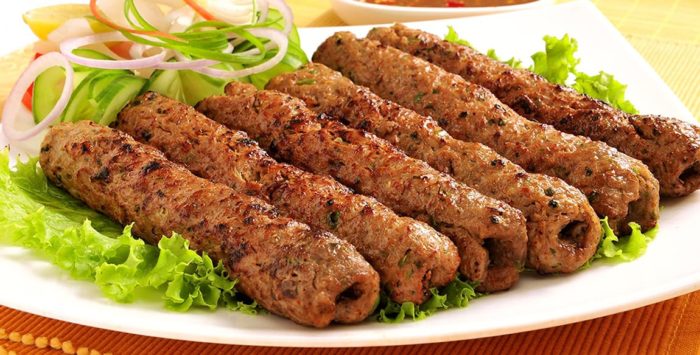 INGREDIENTS
2 cups keema (minced mutton/lamb)
Marination:
1 tbsp lemon juice
2 tbsp chopped fenugreek leaves
1/2 tbsp garlic paste
1/2 tbsp ginger paste
1 1/2 tbsp rock salt powder
1/4 tbsp crushed black pepper
1/4 tbsp garam masala
2 tbsp coriander leaves, chopped
1 tbsp finely chopped green chillies
1 tbsp butter
Pinch of chaat masala
Method
Mix lamb mince with lemon juice and fenugreek leaves. Add garlic paste, ginger paste, rock salt powder and crushed black pepper. Add chopped coriander leaves and green chillies. Refrigerate the meat mixture and marinate for at least three hours. Shape the meat mixture into around the skewers and place on to a grill over a drip tray or into the pre-heated oven : 375-F, 205 C on a drip tray and bake for 20-25 minutes.
Brush them with butter/oil and cook for another 2 minutes. Using oven gloves/ mittens or a cloth, carefully push the kebab from one end, on to a serving dish. Brush a dash of butter again, garnish with chaat masala, onions, lemons and serve along with green chutney.
Recipe courtesy: Chef Lokesh, Hotel Royal Orchid Suites – Whitefield, A Vaswani Hotel
For table reservations: 080-42512345 / 9731079988
 Get in Touch
Bangalore
3rd floor, Vaswani Victoria, 30 Victoria Road, Bangalore – 47
Phone – 080 49110000
Mumbai
601, Sant Nivas, 14th Road Corner, Khar West, Mumbai
Email – sales@vaswanigroup.com
www.vaswanigroup.com