Hello
It's been close to three years that we have been bringing you Shared Space. For us, this is beyond just a newsletter.
It's our way of letting you know that your concerns are ours. And that when we partner you in something as close to your heart as your home, we have as much skin in the game as you do.
So in this issue, we dial back to where we started, and ask: "How are things with you?" As we look around, times are getting more uncertain. If change is the only constant, then how can we help you ensure that your home remains that rock-solid foundation on which you can build your dreams? Our feature this month is on how to secure your home in times of uncertainty and financial duress, even as we wish none of us ever needs this counsel.
We also have our regular fare of useful tips to keep your home sparkling, within and without. And a special Malabar Mutton curry from our chef that will make you sit up and say, "Hello, Summer!"
As always, write in to us your thoughts, we are always listening.
Spring-time wishes,
Team Vaswani.
FEATURE
 
TAKEN? Not.
Tough times call for tough decisions, and a plan. Especially when it comes to managing your home loan.                And the best time to come up with this plan is not when crisis looms, but way in advance. After all, the only predictable thing in life is its sheer unpredictability. So have your Plan B in hand, so that in a crisis, you can rest assured that your home is safe.
Here are some pointers on how you could secure your home.
WELL-AHEAD
Check your terms of engagement: Your monthly EMI should not be more than 40 per cent of your net salary; if needed, opt for a longer term so that the monthly EMI is lower.
 Get a home loan insurance: If you're covered, your monthly EMIs will be taken care of until you're able to service them again.
Create a home loan repayment fund: Start a savings scheme to put away at least six months of home loan EMI payments, so that in a pinch, you can dig into this pot instead of into your regular savings or worse, missing payments. Put any gifts or additional earnings into this pot.
Get a financial advisor: It's not just the wealthy that need financial advice. When crisis strikes, a financial advisor can help you plan your savings and manage your debt and risks. The advisor can also help you maintain your credit score
GAME ON FACE
     5 .Talk to your lender: Take your bank or housing finance company into confidence as soon as you sense that
EMI payments might be affected. They could alter the terms of the loan, by increasing the tenure and lowering
the EMI.
6. Talk to another lender: You could also explore the possibility of repaying the whole loan through another                      lender that offers better repayment terms and lower interest rates.
FIRE-FIGHTING
    7. Dig into your investments: No one likes the idea of liquidating investments that took so long to build up, but                ever heard the saying, "Live to fight another day"? Rather than miss servicing your home loan, dig into your                FDs, RDs, mutual funds, stocks and find the money.
8. Count on your tribe: Rustle up a few months of EMIs from friends and family, with a clear target and plan for              repayment, even if it's a little farther away in the future. This support could greatly ease your mind during
emergencies.
CRUNCH TIME
9. Sell the house, before the bank does: If it becomes clear that the emergency situation is likely to continue for a            while, it's time to grab the bull by the horns. Sell the house yourself, before the bank gets to that step. This                    increases the likelihood of you getting a good price.
10. Pick up the phone: It's tempting to ignore all calls from the bank when pushed to the corner, but a word of                    advice: Don't. The key is to prevent the situation from spiralling into legal hassles, and negotiate your way                    into keeping your home!
How have you secured your home loan repayments against emergencies? Write in to us!
COMPLETE WEEKEND EXPERIENCE
 
COME ONE & ALL – SEE YOU AT THE MALL!
Wondering what to do this weekend, but terrified of traffic? Ditch the drive and walk right over to your friendly neighborhood Brookefield Mall. It's the one place that has something for every member of your family. The INOX experience with movies and popcorn? Check. Shop till you wanna drop? Check. A perfect dinner to end the day? Check.
Look no further for your favorite brands, whether it's Pantaloons, Max, Lifestyle or Soch. In the mood for Chinese, or pizza and tacos for the kids? Done.
Brookefield Mall brings you the complete weekend experience, with something for everyone. And the best part? It's right at your doorstep!
Brookefield Mall | ITPL Main Road, Whitefield | 080 41188997
SPECIAL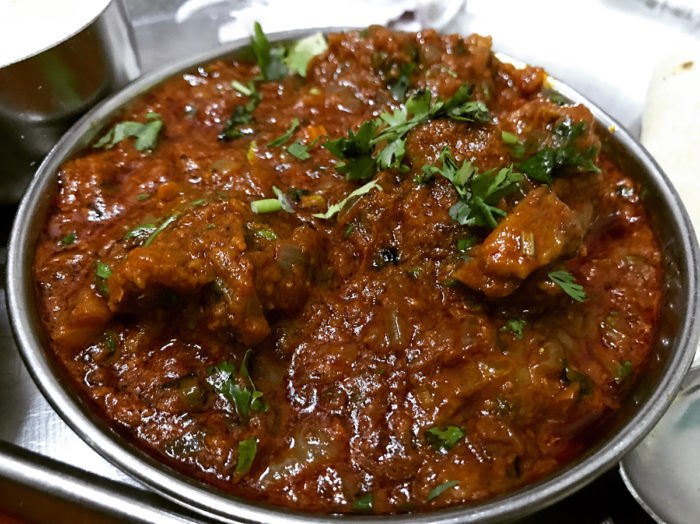 GET SET FOR SUMMER Malabar Mutton Curry
As the days get colder, it's time to get the grill out. Rustle up this simple Seekh Kebab for your friends, and watch them ask for more!
Seekh kebabs are made with minced lamb, marinated in a variety of spices, and grilled on a tandoor/oven. These kebabs are served with mint chutney and a side of onion rings and lemon wedges. A lip-smacking start to a dinner party!
INGREDIENTS
• Mutton, 1 kg, small curry cubes                                         • Cloves – 5
• Freshly grated coconut – 1 cup                                          • Mustard seeds – ¼ tbsp
• Red chilli powder – 3 tablespoons (tbsp)                        • Shallots ( slices) – 1 tbsp
• Ginger garlic paste – 2 tbsp                                                • Onions – 2
• Coriander powder – 2 tbsp                                                 • Cashewnut paste – 2 tbsp
• Turmeric powder – ½ tbsp                                                 • Tomato – 2
• Black pepper powder – ½ tbsp                                          • Coconut milk – 1 cup
• Cumin seeds – ¼ tbsp                                                          • Salt (to taste)
• Fennel seeds – ¼ tbsp                                                          • Curry leaves – 2 sprigs                                                                  • Coconut oil ( can be replaced with any other cooking oil) – 3 tbsp
Method
For preparing Malabar Mutton Curry, grind together grated coconut, red chilli powder, ginger-garlic
paste, coriander, turmeric, black pepper, cumin, fennel, cinnamon, bay leaf and cloves into a paste.
Heat oil in a cooker.
Fry the onions well.
Add the spice paste, until the spices are roasted.
Add the mutton and stir well.
Add finely chopped tomatoes and cashewnut paste.
Add salt and 2½ cups of water.
Cook, until the meat is done.
Remove from fire and remove lid once it's cooled.
Add coconut milk and simmer for another 5 minutes. Stir it in between.
Remove from fire.
Make a tadka with curry leaves and mustard seeds for garnish. You can also add a few drops of coconut milk or coconut cream for garnishing.
If your guests like their spices mild, reduce the amount of chilli and pepper powder used. Serve up the curry with Kerala parathas, ghee rice or even appams, and watch them disappear in no time!
Recipe courtesy: Chef Lokesh Gowda, Hotel Royal Orchid Suites – Whitefield
For table reservations: 080-42512345 / 9731079988
 Get in Touch
Bangalore
3rd floor, Vaswani Victoria, 30 Victoria Road, Bangalore – 47
Phone – 080 49110000
Mumbai
601, Sant Nivas, 14th Road Corner, Khar West, Mumbai
Email – sales@vaswanigroup.com
www.vaswanigroup.com