Rain, Rain Come Again
The rains are here – well at least, the rainy season is, technically! And while Bangaloreans fall in love all over again with their city, elsewhere in the country people are reeling under the effects of heat or floods. Our heart goes out to them, as well as to those in farming communities whose livelihoods depend on the rains. At the same time, the water crisis is at an all-time high; it's time we make a change, before it's too late.
Shared Space is all about empathy – and we want to share this mixed bag of feelings with all of you. Our monsoon special issue of Shared Space is also a mixed bag. We talk about new beginnings, in a first-of-its-kind feature on how to make your home safe for a tiny new arrival! And as the days get cooler, Chef Lokesh adds some heat to the mix with his delectable Laal Maas recipe. And if you are concerned about the water crisis, we have tips for you on conserving water.
So here's wishing you the best that this season brings: Rain on the rooftops / Rain on the trees / Rain on the green grass / And rain on me!
Raining best wishes down on you,
All of us at Team Vaswani.
FEATURE

Make Your Place,Baby Safe
Anticipating the pitter-patter of tiny feet in your home? Congratulations! But apart from the excitement of doing up a nursery, did you know there's a lot to be done to baby-proof your home?
While many would say that baby-proofing can wait till the child begins to crawl, we'd recommend doing it even before the baby arrives. Once the baby is here, the cycle of feeding, diaper changes, naps and sleep deprivation will leave little scope for logical reorganisation of your home. So, get started!
1. Keeping dangerous products out of reach
Move all cleaning products, abrasive liquids, and medical supplies way out of reach. Keep these at a height, and if possible, locked. This is a practice you'd do well to follow till the child is much older.
2. Scour your home clean of choking hazards
Small bits of plastic (even the corners that you cut away from milk packets),tiny puzzle pieces (if you have an older child or if you like to play with puzzles), Lego pieces, small magnets, nuts – in fact, anything that's small enough for the child to put into the mouth!
3. Shock-proof your home
Plug points are every parent's nightmare. Make sure all electrical and electronic cables are neatly bunched, hidden away in secure boxes or holders that can't be opened by a child. Get a whole home's worth supply of electric socket covers and plug all points within reach of the child. While you're at it, get covers for the stove burners so that the baby doesn't accidentally turn it on.
4. Is your home bump-proof?
A child will explore, and the sooner you accept this reality, and anticipate possible accident zones, the better equipped you'll be. Make sure that the edges of tables, work surfaces, and shelves are rounded. There are a variety of accessories available online that you can temporarily attach to furniture to make it baby safe. Pay special attention to doors, windows and hinges; there are finger pinch guards and other fittings you can buy online to make sure they don't slam on tender fingers.
5. Secure pieces of furniture
A bookshelf toppling on someone's head only looks like fun on Tom and Jerry. Make sure all pieces of furniture such as book cases, shoe racks, dressers, wardrobes or even the television, are anchored to either the wall or the floor to prevent the child from accidentally pulling it over their head. Ensure that curtains are well tucked away out of reach of the child, and if you have blinds, go cordless to avoid a strangling hazard.
6. Toxins and allergens lurk in the most unexpected places
Get your home deep cleaned before the baby arrives, and get herbal or organic pest control done. Check that all your house plants are non-toxic for babies. Store batteries safely and out of reach. Deep clean carpets, curtains, cushions and mattresses to remove all traces of mites, pet hair, dander or mould.
7. Schedule it in
The best way to keep your sanity is to have a cleaning schedule for the house, whereby every corner of the house gets cleaned on rotation. If you have household help trained to maintain the schedule, you home will always be squeaky clean!
Get your home baby-safe today, so that you can spend the remaining months on the fun bits – like building a theme nursery!
EVENTS
Our Extended Family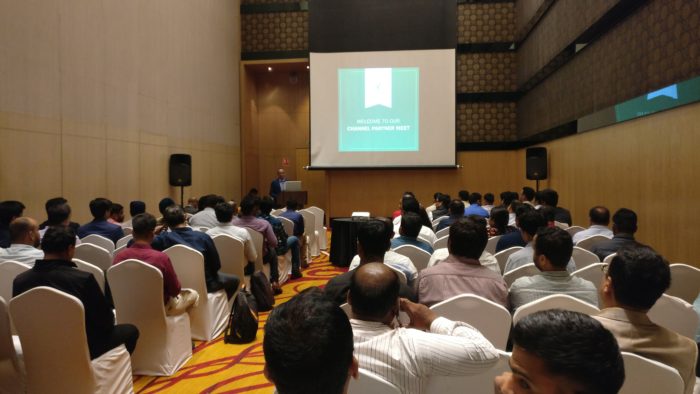 Our channel partners are our eyes and ears and feet on the ground. To acknowledge and thank them, we held an evening of cocktails and dinner on 14 June 2019 at the JW Marriott on M.G. Road. More than a hundred brokerage and real estate firms took part.
Your Go -To Place, Every Weekend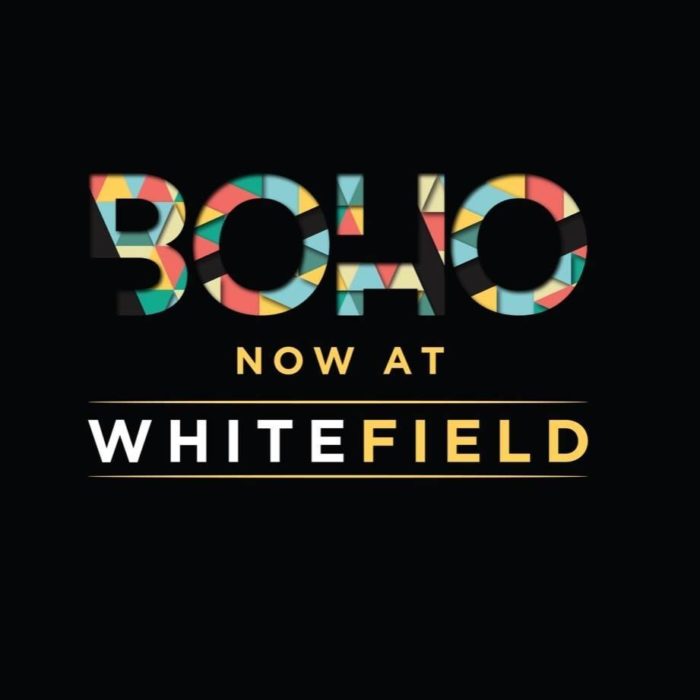 Watch the sun set from a rooftop, in a vast and verdant space, sipping on a cocktail whose colours give the evening skyscape a run for its money. Bring your whole gang to celebrate at the 75-ft bar, one of the longest in Bangalore, at Boho, the rooftop bar at our Brookefield Mall. And whether you're trying our paan-flavoured cocktail or feasting on our smokey wood-baked mutton keema pizzas or pesto paneer bruschetta, you can be sure you'll want more.
SPECIAL
Monsoon's Here, So Maas is Here
The rains are here! And there's a definite nip in the air, early in the morning. So warm your bones with this juicy laal maas recipe, guaranteed to keep your guests asking for more.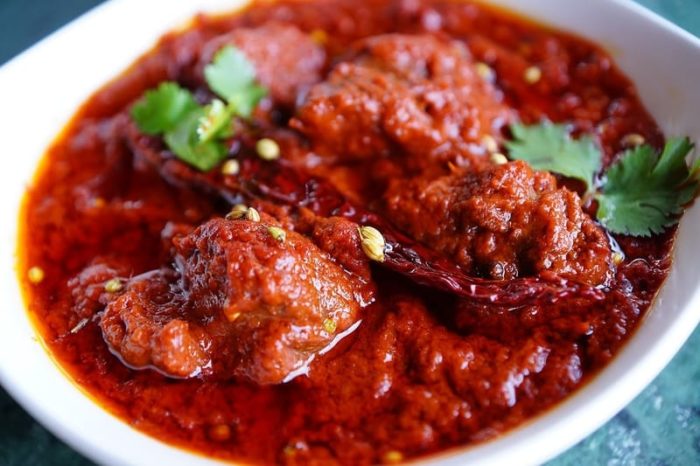 Laal Maas – For cooking
1 kilograms lamb
5 teaspoon Kashmiri red chilli powder
3 sliced onion
Salt as required
1 tablespoon garlic paste
2 bay leaf
1 cinnamon stick
1/2 cup ghee
3 teaspoon coriander powder
1 cup yoghurt (curd)
1 teaspoon powdered turmeric
2 teaspoon garam masala powder
4 green cardamom
For garnishing
2 tablespoon chopped coriander leaves
Method
Add ghee in a deep bottomed pan. Once hot, add cinnamon sticks, cardamom and bay leaves. Sauté for 3-5 minutes.
Now, add the washed mutton pieces, onions, ginger-garlic paste, yogurt, turmeric and salt. Cook covered on a low flame till the mutton pieces turn soft. Add the powdered spices (except garam masala) and cook till oil starts separating from the meat.
Now, add one cup water, garam masala and again simmer for 5-7 minutes.
Serve hot with steamed rice or paratha.
Recipe courtesy: Chef Lokesh, Hotel Royal Orchid Suites – Whitefield, A Vaswani Hotel
For table reservations: 080-42512345 / 9731079988
Get in Touch
Bangalore
3rd floor, Vaswani Victoria, 30 Victoria Road, Bangalore – 47
Phone – 080 49110000
Mumbai
601, Sant Nivas, 14th Road Corner, Khar West, Mumbai
Email – sales@vaswanigroup.com
www.vaswanigroup.com