Have you ever seen the rain?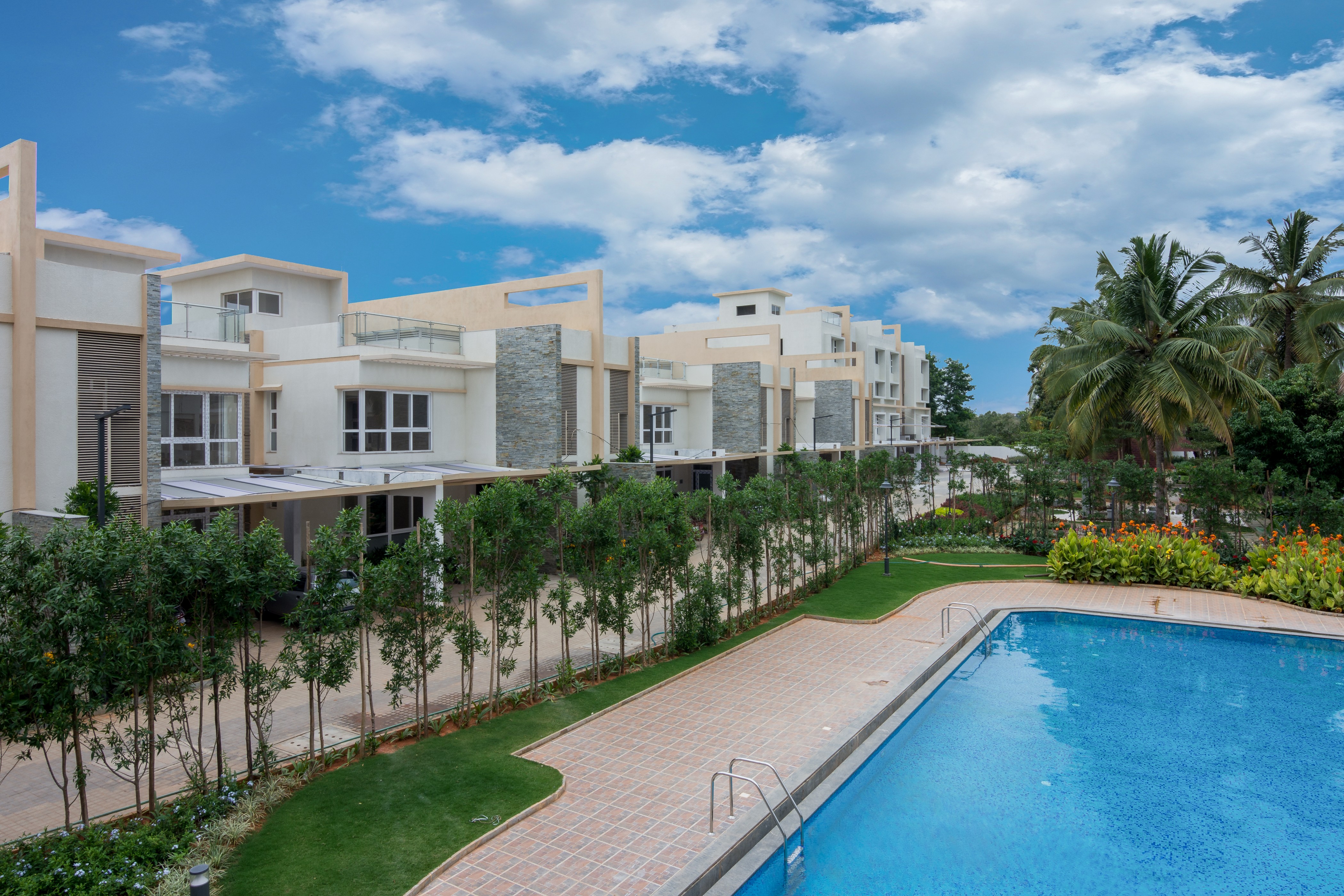 The weather is straight out of the lyrics of the Creedence Clearwater Revival song, "Have you ever seen the rain," isn't
it? Equal parts sun, sudden showers, and then sunny again! "It'll rain on a sunny day – I know/ Shining down like water…"
This issue of Shared Space takes its inspiration from a little bit of the sun and a drizzle of rain to talk about: plants!
Wizard at growing them, or kill whatever you touch, there's no one who doesn't like plants. Find the perfect plant for
you, depending on the space and time you have..
In Responsibly Yours, we talk about something that at first, sounds like an oxymoron: an Empty Bin! Dig deep into the responsible way to segregate waste and find out why an Empty Bin – also known as a Zero Waste Bin – is such a big deal!
The recipes we have for you are again a mix of hot and cold. One to perk your guests up, and the other, to help you sleep better at night.
Take some time out to explore the hottest – and coolest – new destination: The Hotel in Whitefield. Drop in now for a weekend staycation – we guarantee you'll never want to leave!
And finally, we have an extra shot of caffeine for you – in the form of a cool guide to different coffees and their story. Drink up!
Team Vaswani.
FEATURE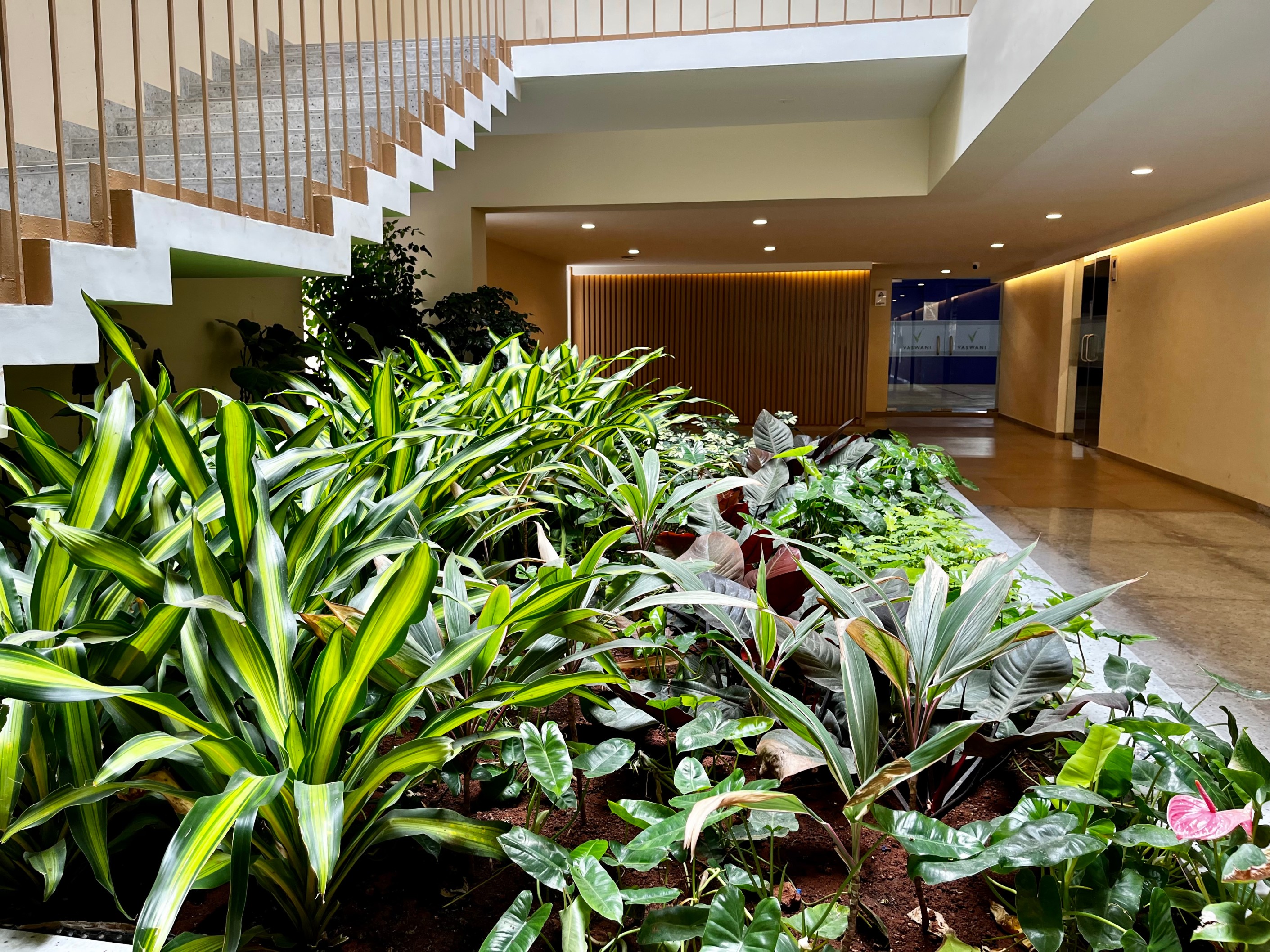 PLANT POWER IN YOUR HOME 
"I grow plants for many reasons: to please my eye or to please my soul, to challenge the elements or to challenge my
patience, for novelty or for nostalgia, but mostly for the joy of seeing them grow." – David Hobson
Three things have the power to turn a house into a home: People, animals, and plants! These have the magical capacity to melt away all the tiredness of a working day, the moment you step into your home. What better way to be welcomed than by the cheer of a loved one, the jumping up and down of a dog who's missed you (or a cat that pretends to have not noticed you were away), or the calming sight of a thriving home garden!
We believe that there's no human being who doesn't have a green thumb. If you're the kind who struggles to keep plants alive, it's probably because you haven't met the right plant for you yet!
Making plants a part of your home – and your life – is not a skill. It's an art, and we'd go so far as to say, it's a philosophy. The kind of plants that you can have at home depends on the kind of space you have, the type of light that streams into it, and on how much time you have. Here's a quick guide.
A SPACE TO PLANT 
"Just because you've only got houseplants doesn't mean you don't have the gardening spirit — I look upon myself as an indoor gardener." — Sara Moss-Wolfe
Lucky are those who have a patch of earth to call their private garden. If you're one of those, the sky is your limit. Planting a single tree can transform the way your garden and your home look. If you have a lot of space, dream big and go for a mango or an avocado tree, and generations (and neighbours) will thank you for it. If your space is smaller, go for a kachnar that delights with its pink flowers in spring, and has medicinal value too. Or a bamboo that takes just a few years to grow into a lush screen enveloping your house.
Even if you have just a balcony or two, you can have a personal green retreat. You can turn it into a vegetable garden, serving up lettuce, coriander, methi, arugula, and mint on demand, and why, even tomatoes and okra! Like flowers? Plant a frangipani in a large pot and watch it flower for years to come. Traditionally Indian flowering plants like marigold, hibiscus, or even peace lilies can transform a plain balcony into a sweet, scented attraction for bees and birds.
But if balcony space is limited, there is a host of indoor plants that can survive in low light and that take little maintenance. A perennial favourite is the pothos – or what we call the money plant – that grows just as well in soil and in water. Money plants are said to purify the air and filter out toxins. Rumour is that they also atract wealth. Areca palms grow well in indirect light and just one large plant can create the illusion of a lot of greenery in your living room. Our personal favourite is the very trendy ZZ plant, which became hugely popular as a backdrop to Zoom calls.
NO TIME TO PLANT? 
"Gardening is a work of a life􀆟me; you never finish." – Oscar de la Renta
At times when life is busy all around, there are small plants that ask very little of us. The snake plant is good if you water it once in 10 days or so. It's also known as Mother-in-Law's tongue… just saying.
Rubber plants – once planted right, which a gardener can do for you – are forever and take little maintenance. And what's more, its glossy green leaves make this plant a feature in any room. If you're a forgetful gardener, aloe vera is just right for you. You can go on a two-week work trip and still come back home to a thriving aloe vera and get a much-needed spa to boot!
If you want your plants to quickly multiply, choose the spider plant that produces baby plants that will soon fill up pot after pot in your home. The best plants ever for those with very little time are succulents. Succulents do well if you largely leave them alone, and it's very possible to kill them with too much attention. They grow from just one leaf or bud, and thrive on windowsills, besides looking gorgeous.
So, no matter whether you're a conscientious, impatient, or forgetful gardener, it's all a matter of finding just the right plants for you. Plants add texture to your home, and also to your life. As Jenny Uglow says, "We may think we are nurturing our garden, but of course it's our garden that is really nurturing us." Truer words couldn't be spoken!
RESPONSIBLY YOURS!

How to get to an empty trash bin at home
Do you know how much trash an average Indian home produces? Think about all the plastic that our produce and groceries come wrapped in, the throwaway food containers, the paper waste, not to mention the food waste. Indian homes produce 62 million tonnes of waste every year. Even if we segregate at our homes, there's no guarantee that the waste will remain segregated. And much of the waste we give away to the municipal corporation van ends up in landfills.
And that's why a lot of eco-friendly zero-waste warriors now advocate that we aim for an empty bin! Sounds confusing? After all, what's a bin for if not to collect waste? Here's how the Empty Bin concept works.
Dry waste
1. Wash and dry all plastic waste and collect it in a bag or box. Why wash and dry? Because we don't want rotting organic and food waste to attract creepy crawlies or stink up our homes. And we certainly don't want those who will be handling our waste to have to deal with that!
2. Have a separate bag for all the paper waste – including face tissues, tetrapaks, cardboard, and printing paper.
3. Wash and dry glass bottles and keep them in a separate bag or box.
4. Make sure to collect all your electronic waste in one place. Do the same with any medical supplies or even clothes.
4. Once a month – or once in two months, depending on how much waste your home produces – take all these separate bags and give them to a place that specialises in recycling. In Bangalore, for example, IndiaWasted takes in all kinds of waste that a home produces. They'll even weigh it all and tell you how much your home has generated in a month. Wouldn't you like to know?
Wet waste 
The primary source of waste in our homes is food or plant waste: peels, spoiling leftovers, coffee grounds, tea leaves, dried leaves, or flowers.
The best use of non-edible peels is to turn them into bio-enzymes. Add 10 portions of water to three portions of peels and one portion of jaggery, bottle it up, and leave it to ferment for 90 days. Strain and use this as a cleaning agent.
If that sounds like too much work, compost all your food waste. Enlist a few of your neighbours and start a whole community composting project. Composting is the best way to make sure that the food waste your home continues to live on – in your garden!
MALL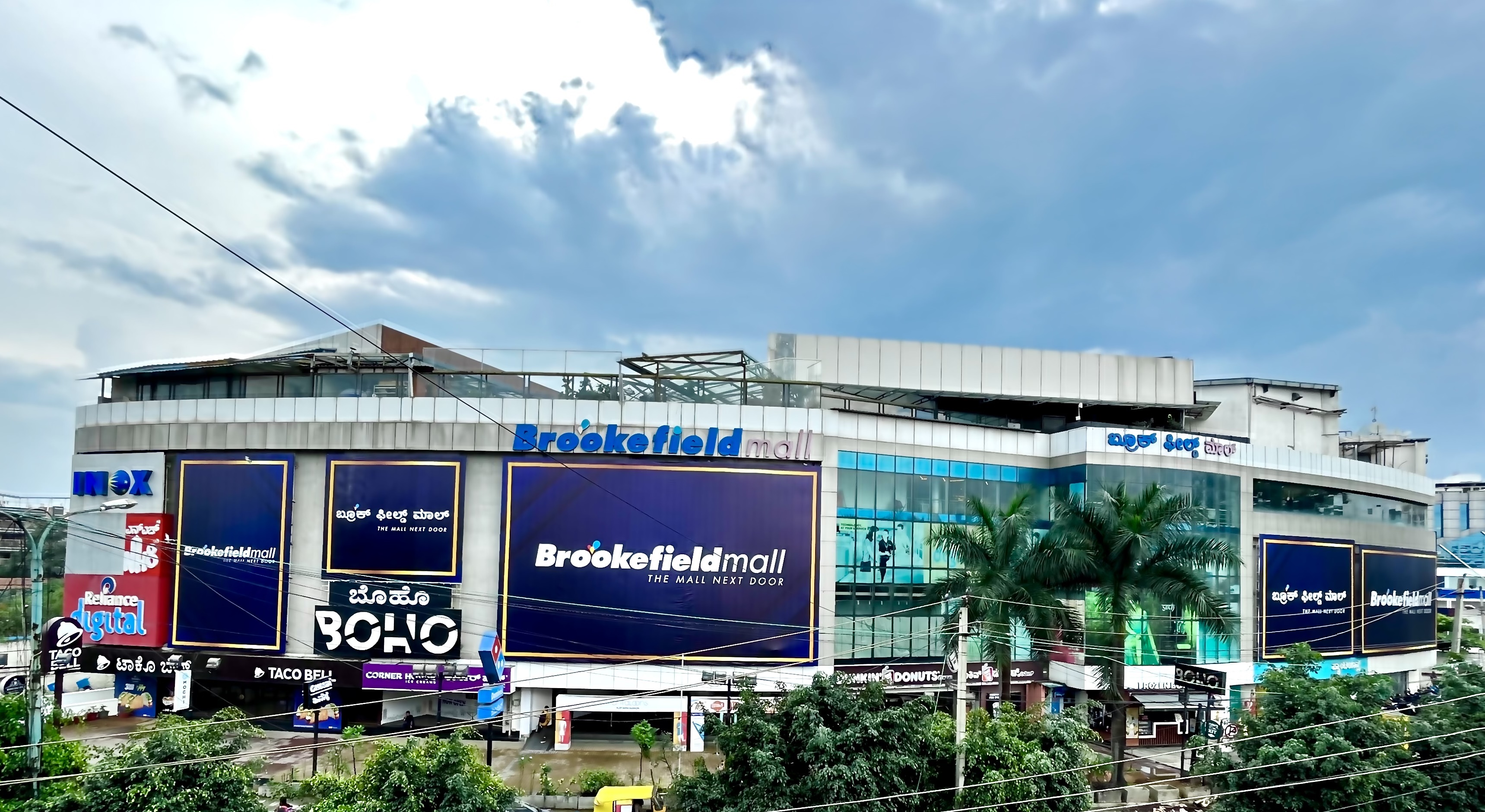 BROOKEFIELD MALL
Catch the latest sales at your favorite brands at Brookefield Mall. Unbelievable finds at throwaway prices await you at stores such as Soch, Pantaloons, Biba, Zivame and Melange. Stock up for the season, and head over to the restaurants or food court to sample the delectable range of cuisines on offer. Make a complete day of it by watching a film with the family. INOX shows you how to movie.
IF YOU DON'T GO, YOU'LL HAVE FOMO

The hottest destination in town has been open for a few months now – have you been there?
Come stay at the Peninsula Suites in Whitefield, now operated by Lemon Tree Hotels. Whether it's a long vacation you seek, or a work-cation, come and make yourselves at home in our swanky rooms, each with its own private balcony.
Start your day with some lifting at the gym, a spot of snooker or squash, or a yoga class. A quick 15 minutes at the sauna, and you're all set for the day.
Work out of one of the 44 executive suites or the 60 studio homes, while the family hangs out in our pretty and manicured lawns or by the poolside. It's completely safe, with a shallow pool for toddlers! Run a meeting or even a workshop from our executive boardroom on the premises.
End the evening with a drink at our lounge or a scrumptious meal at our restaurant.
The Peninsula Suites feels so much like home, that you will check-in, and never want to leave!
SPECIAL

 
DELICIOUSLY, YOURS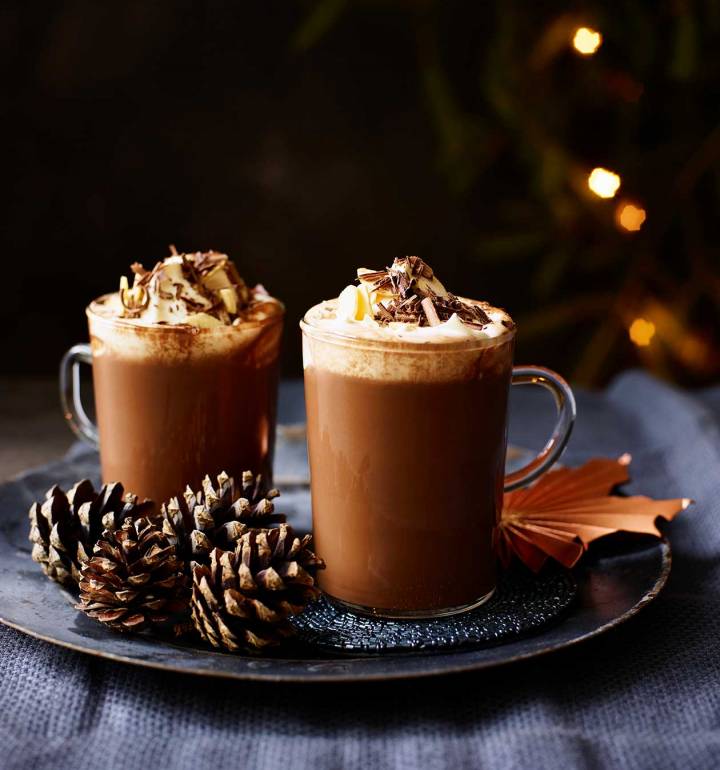 HOT CHOCOLATE
Did you know that hot chocolate played a key role in the success of the expedition to the South Pole by the Norwegian team led by Roald Amundsen? It's well known that Amundsen's team got to the South Pole a month ahead of the British team led by Robert Scott. But few know that Scott's team perished on the return journey as they ran out of food, while Amundsen's team, which had packed five times as much cocoa, made it back because they had plenty of hot chocolate to keep them warm and nourished! The recipe as such is an American one. Without much delay, here's how to whip up a delicious cuppa hot chocolate!
INGREDIENTS
• Cocoa powder: ¼ cup                       • Chocolate chips: ½ tsp
• Milk: 4 cups                                         • Vanilla extract: ¼ tsp
• Granulated sugar: ¼ cup
Recipe
In a saucepan, mix all ingredients and bring to boil on a low flame, and keep aside. Pour into a glass and serve with whipped cream and crushed chocolate chips on top.
TIRAMISU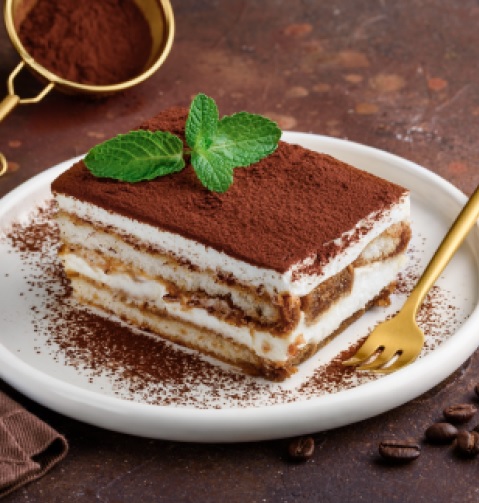 Tiramisu might make you melt, but did you know that the meaning of the Italian phrase is, literally, "pick me up!" The presence of coffee and cocoa in this dessert might have something to do with that. So the next time you want to add some pep to your party, you might want to serve this 'pick me up' right at the end of the meal. Way to ensure that the party goes on!
INGREDIENTS
• Large egg yolks: 6                       • Mascarpone cheese: 50 gm
• White sugar: ¾ cup                   • Strong brewed coffee: ¼ cup
• Milk: 2/3 cup                               • Rum: 2 tsp
• Whipped cream: 1.25 cup         • Ladyfinger cookies: 2 tsp
• Vanilla essence: ½ tsp              • Unsweetened cocoa powder: 1 tsp
Recipe
In a bowl whisk together egg yolks, sugar, and milk. Cook over medium heat for one minute. Cover airtight and keep in the refrigerator for one hour. Add mascarpone cheese. Beat cream and vanilla essence into it.
Split ladyfinger cookies in a bowl, then pour coffee and rum over and add whipped cream and egg yolks. Sprinkle cocoa powder on top and refrigerate for five hours. Yummy tiramisu ready!
Recipe courtesy: Chef. Akthar Khan, Peninsula Suites operated by Lemon Tree Hotels – Bangalore
Get in Touch
Bangalore
Vaswani Victoria, 30 Victoria Road, Bangalore – 47
Phone – 87479 87479
Mumbai
601, Sant Nivas, 14th Road Corner, Khar West, Mumbai
Email – sales@vaswanigroup.com
www.vaswanigroup.com