Festive isn't a season. It's a vibe.
You can feel it in the air. There's something about this time of the year that makes people want to smile more, meet other people, cook good food, and gather in each other's homes to celebrate.
At Team Vaswani, we've got something up our sleeve this festive season. Watch this space for news on our jaw-dropping property launches. Hint: Whitefield.
In this issue of Shared Space, we explore the timeless appeal of vintage and antique décor. From hidden gems in your own home to up-cycling treasures, discover how to infuse old-world charm into your living space.
Dive into responsible festivities with our eco-friendly ideas for making this season truly intentional. No matter what your vibe is, there's something in this issue for you. Wabi sabi, hygge, or boho chic, anyone?
And since there's no getting away from the smorgasbord of food that will surely follow in the coming months, we might as well embrace it. We've got two sweet delights, one from India and the other from the land of the pharaohs. For more gastronomic delights, head over to the spanking new Peninsula Suites now operated by Lemon Tree Hotels in Whitefield for a holiday or a staycation!
Do drop into one of the several Vaswani Group properties listed here. You never know which one might feel just like home!
Happy festivities..!
Team Vaswani.
FEATURE
Old is In
One of the things that attracts me to vintage and antique things is they have stories, and even if I don't know the stories, I make them up.  – Mary Kay Andrews
In a world oscillating between cookie-cutter décor and minimal Japandi trends, the charm of a home where every piece of furniture has a story to tell stands out. Repurposing vintage pieces and home goods to give them a new lease of life is not just a décor trend. It's a way of life that creates a connection with the past and infuses every nook and corner of your home with old world charm.
Discover Hidden Gems 
Before you rush off to the nearest antique shop, consider this: There's an abundance of forgotten treasures waiting to be rediscovered in second-hand furniture stores, flea markets, de-cluttering groups, and in your own home! Did you know that Vincent Van Gogh's Painting of Doctor Rey was, for years, used to block a hole in a chicken coop?
Another British family that owned a single chess piece found out that it was part of a medieval chess set and that the piece alone was worth $1.2 million! Take a closer look at that painting that's been hanging in your family home for decades.
From Worn to Wonderful  
Vintage has a charm that modern manufacturing cannot match. The scratches, the signs of wear, the peeling paint, and a chip here and there: These are part of the appeal of vintage furniture. They exude character and history. Instead of hiding it, embrace it. Who know, a worn out wooden or iron chest could be the statement centerpiece your drawing room needs.
The Magic of Up-cycling 
Turn your grandmother's sewing machine into a repurposed dining table. Pair it with cane-woven chairs reclaimed from forgotten garages, and you've got yourself a slice of history right beneath your plates. An old wooden ladder turned into a bookshelf could become the talk of your next party. Vintage suitcases can be stacked to form a quirky side table. Turn antique drawers into wall mounted shelves or vintage crates into storage solutions.
Who knows what beauty hides beneath the most damaged of old pieces? With some careful restoration, you could have a treasure in your hands.
Mix and Match with elan 
One of the plusses of decorating with vintage pieces is the freedom to mix styles and eras. Matching every piece is passé. Embrace eclecticism by mixing modern chairs with an art deco table, or a rustic farm table with reclaimed industrial light fittings.
When you mix and match, you create a style that is truly your own. What's more, when you blend old with new, you create a visually captivating space that no hired decorator can rival.
Not Just Furniture
Use vintage textiles such as rugs, quilts, and even sarees belonging to your great grandmother, to add texture and warmth to your home. Look for hand-made or hand-embroidered pieces by craftspeople from places where you travel.
Dive into your family's collection of old photographs and pick out a few to put together a gallery wall of memories. And it's not just about photos of people. Keep an eye out for that B&W photo of your grandfather's Lambretta or Morris Minor.
Up-cycled Lighting 
Instagram is ablaze with brands selling up-cycled lighting solutions. Stay away from the tried, tired, and tested Edison lamps and make your own lights instead!
Turn an antique birdcage into a handing pendant light or an old brass trumpet into a unique table lamp.
Quirky Garden Delights 
Gnomes are out. Don't fall for the mass-produced outdoor décor that garden shops sell. Find unique pieces from your home to repurpose as show planters.
Old teapots with broken lids or spouts, kettles, brass vessels, aluminum or iron buckets, and why, even knee-high boots can be turned into cute planters that will make your garden like no other.
Finally, a word of warning. Collecting vintage items can be a bit of a rabbit hole, and if you're not mindful, you could easily go from cool to cluttered. Know when to say no and stick to pieces that go with an overall theme or story.
RESPONSIBLY YOURS!

Glow Green
"Green is a label for a certain attitude to life, a certain kind of respect that one might have for the very source of things that we take for granted." – Annie Lennox
Green festival celebrations are not a passing fad or a cool trend. Green is here to stay. As Bob Brown famously said, "The future will either be green or not at all." And what better time to glow green than at festivals – a time of togetherness when we can lead by example! So here are four ideas for going green this festive season, inspired from India – the original land of sustainability – and celebrations around the world.
Clay is cool
This inspiration comes straight from the artisans of Kumartuli who fashion beautiful larger-than-life idols out of clay for Durga Puja. Clay needs no cloth or plastic (which end up in our lovely lakes as garbage) to make it look beautiful. Keep it original this season by supporting clay artisans and potters – or even better, make a holiday activity out of it by hosting a clay sculpture or diya party at home!
Go floral for rangolis
Did you know that the Madeiran Flower Festival in Portugal features floral floats from which the flowers are distributed to nursing homes and hospitals after the parade is over? Decorate with flowers this Diwali and after the day, compost or make bio-enzyme with the dried flowers. And if friends bring you too many bouquets or sweet boxes, consider donating them. Way to multiply the festive joy!
Focus on the experience
If togetherness is what festivals are about, then why not curate your festival around an experience? Some Japanese communities celebrate the New Year by coming together to cut bamboo branches as offerings. This helps to rejuvenate bamboo forests. Tree planting Diwali celebration, anyone? Or, since food is the area in which we see the most excess, what about a day of community cooking, following by a community feast served on eco-friendly plantain leaves!
Gifts with a purpose
Instead of buying things that people seldom need or use, put some thought into what you give your friends and family. Treat your loved ones to a day at the spa – or the museum! Enroll them in a try-out class they've been wanting to take: like Thai cooking or Tai Chi. Make a donation in their name to a cause they care about. Write a poem especially for them.
MALL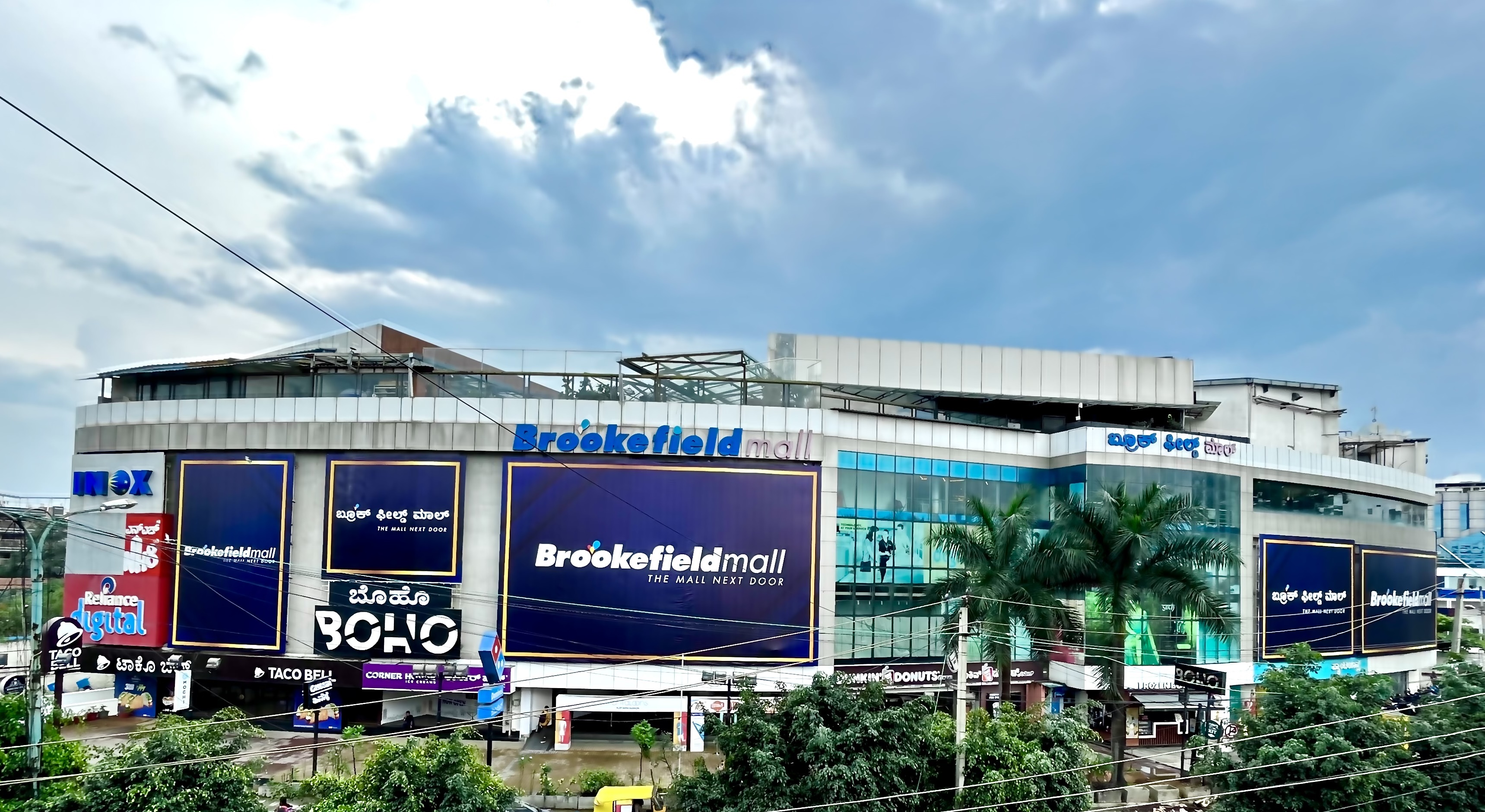 It's Getting Festive at Brookefield Mall!
The festive cheer is right here, at Vaswani Brookefield Mall. The store shelves are groaning under the weight of the latest launches. Brands like Soch, Max, Pantaloons, Biba, W, Levi's, Zodiac, Melange, and Reliance Digital have curated the perfect celebration catalyst in the form of a fabulous shopping extravaganza. Shop for your festive finery and head over to the food court or the restaurants to sample the delectable range of cuisines on offer.
Make a complete day of it by watching a film with the family. Inox shows you how to movie.
Ready for a Date with the swish-est spot in Town?

What's the coolest – and the hottest – spot in town? Peninsula Suites operated by Lemon Tree Hotels in Whitefield, that's what. The hotel has been buzzing for a few months now, and it's finally fully open!
Step into the hotel for a stay that's all about relaxation and luxury. Whether you're craving a long vacation or a productive workcation, we've got you covered. Make yourselves at home in our swanky rooms, each with its own private balcony.
Kick-start your day with some gym action, a friendly game of snooker or squash, or a Zen yoga class. A quick 15 minutes at the sauna, and you're good to go
While you're working away in one of our 44 executive suites or the 60 studio homes, your family can enjoy the beautiful lawns or chill by the pool. Speaking of the pool, it's safe for the little ones with a shallow area – worry-free fun for everyone! And if you need to run a meeting or host a workshop, our executive boardroom is right there on-site.
Wrap up your day with a relaxing drink at the Slounge or dive into a scrumptious meal at Currys & Kebabs, our delightful restaurant.
Once you step into Peninsula Suites operated by Lemon Tree Hotels, it's like finding a second home. You might just check in and never want to leave!
SPECIAL

 
DELICIOUSLY, YOURS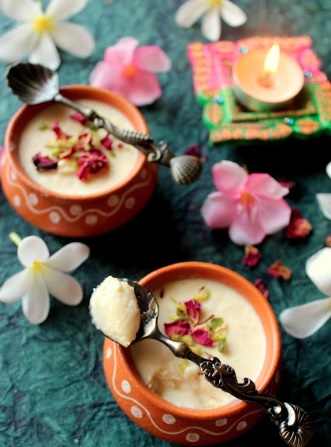 Baked Mishti Doi: Daroon !
Now that Durga Puja fever is here, how about a taste of the traditional Bengali dessert, the mishti doi, with a baked twist? The mishti doi is said to date back to more than 150 years, and is a well-known classic from West Bengal.
Mishti doi is made with milk that is thickened and sweetened with either sugar, jaggery or date molasses, and combined with yogurt. The mixture is fermented overnight in clay pots. The perfectly set mishti doi has a creamy, pudding-like texture.
INGREDIENTS
1½ cup of yogurt
1 can of evaporated milk
1 can of condensed milk
A pinch of cardamom powder (optional)
For Garnish

Chopped pistachios (optional)
A few strands of saffron
Preparation

In a mixing bowl, combine yogurt, evaporated milk, and condensed milk. Whisk thoroughly.
Pour the mixture into a baking dish or ramekin.
Sprinkle cardamom powder on top.
Bake at 350 degrees for 30 mins (if using ramekins) or 45 mins, if using a baking dish.
Remove from oven and set aside. Once it has cooled down, garnish with chopped pistachios and saffron threads.
Refrigerate for 2 to 3 hours before serving.
Basbousa (Coconut yogurt semolina)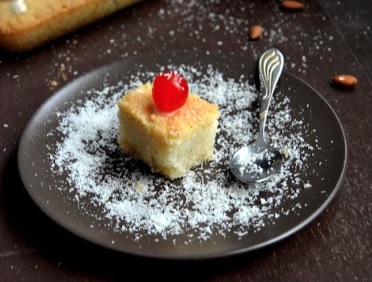 Basbousa, an Egyptian semolina cake with yogurt, is one of the quickest and most delicious desserts to make. It's a coconut, yogurt, and semolina/farina cake that is sprinkled with nuts, and drizzled on with syrup, to give it the final seal of yummm… perfection!
INGREDIENTS
2 cups of coarse semolina
1 cup of coconut
½ cup of melted butter
1/3 cup of sugar
1 cup of plain yogurt or sour cream
1/3 cup of whole roasted or blanched almonds/ pistachios/ cashews to garnish
For the syrup 
2 cups of sugar
1½ cup of water
1 tablespoon of rosewater
1 teaspoon of lemon juice
Preparation 
The Cake
Pre-heat oven to 400 degrees F. Grease a 9×9 or 8×8 square pan or a 9" round pie dish with butter or olive oil and set aside.
Mix the semolina, coconut, sugar, baking soda, and the butter in a large bowl. Use your hands to incorporate the butter with the other ingredients until mixed well. Add the yogurt and continue mixing with your hands until fully combined. The mixture should be fairly thick and easy to press with hands (not thin like cake or brownie batter).
Press the mix down onto a square baking dish or a round pie pan. The cake mix should be about 1 inch thick. Cut a diamond or square design in the cake with a butter knife. Place an almond or any other type of nut you have on hand onto each pre-cut square.
Bake at 400 degrees for 30 min to 40 mins until it turns a bronze brown color. If no color forms on the top, turn on the broiler for 1-2 minutes until the top is golden/bronze.
Cut the cake again along the pre-cut lines and pour cold syrup on top while it's hot so it can be absorbed all through.
The Syrup 
While the cake is baking, mix all the ingredients for the syrup and place in saucepan on high heat until it boils. Boil for 10 minutes or until the syrup coats the back of a spoon.
Recipe courtesy:
Chef. Akthar Khan
Peninsula Suites operated by Lemon Tree Hotels – Bangalore
Get in Touch
Bangalore
Vaswani Victoria, 30 Victoria Road, Bangalore – 47
Phone – 87479 87479
Mumbai
601, Sant Nivas, 14th Road Corner, Khar West, Mumbai
Email – sales@vaswanigroup.com
www.vaswanigroup.com