Here Comes the Spring…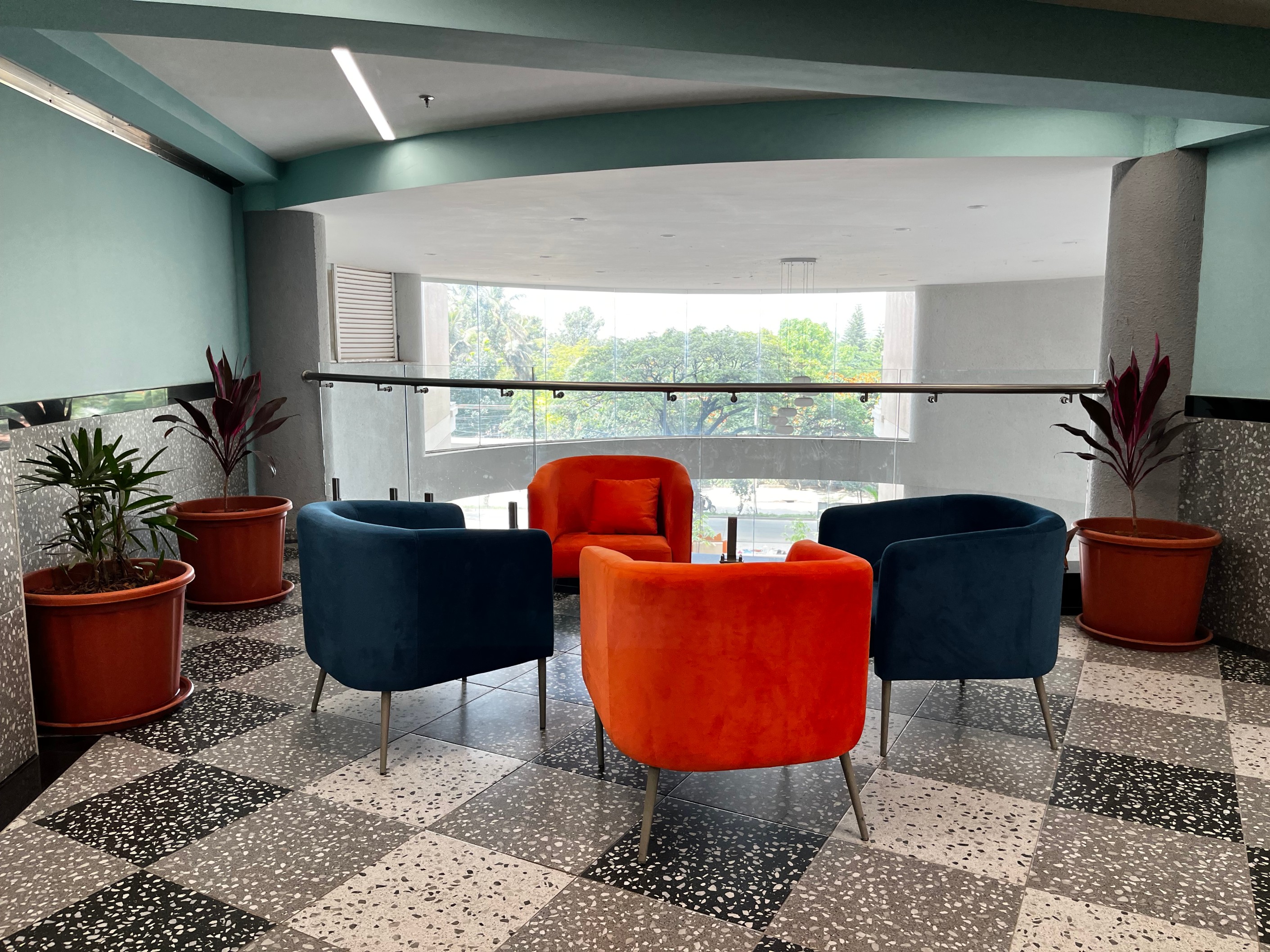 What a fabulous year it has been so far! With Indian films literally dancing away with awards at the 95th Oscars, there's a tiny pink bloom of joy and pride in our collective heart. If you haven't yet danced to Naatu Naatu, you've got to, got to!
This issue of Shared Space brings conceptual ideas on how to usher spring into your home. Conceptual, we say, because you can interpret these suggestions any which way! Deep, huh? Let us know if something struck a chord in you.
In Responsibly Yours, we travel way back to our childhood, to take inspiration from the endearing recycling habits of all Indian parents (that once annoyed us). From the compulsive saving of paper and scraps of fabric to extending the life cycle of clothes and shoes and everything else. Our parents knew best after all!
The recipe for this issue is, surprise, surprise, one for the perfect staycation or workcation! The Hotel in Whitefield is a completely new place now, with larger rooms, better amenities, and a whole new experience. Do check in.
Enjoy our specially curated list of documentary shorts and features, all of which made a splash globally!
Team Vaswani.
FEATURE
SPRING IT ON YOUR HOME!
Spring is when trees vie with one another to paint the roads. Here a pongamia spraying uniformly purple buds, there a tabebuia throwing shade at its more famous rival, the sakura. The streets are a riot of colors in spring. It's as if the young season were inciting the trees, the flowers, the leaves, and why, even the sky, to revolt against the drab grey of winter. When nature has picked up her spray-can and is doing a Banksy everywhere, why should your home not follow suit?
This April, make your home a riot, a revolution, a surprise, a subversion of the normal.
• Colour no bar
Pastels, of course, are the obvious choice. The flowers of spring are, at first glance, pale and soft pastels. But even the tabebuia comes in an argenta version that envelops the roads in a sulphurous glow. Throw in a splash of the genda's orange, a dash of the lilium's pink. All rules are off.
• A dash of floral prints
"I must have flowers, always and always," said Claude Monet. Don't know about always, but spring certainly calls for a splash of floral prints that lift the room and our hearts. Go all out in an extravaganza of turquoise and fuchsia upholstery – or if that seems a bit much, bring in small streaks of florals – in artwork, in throws, in cushion covers.
Or, if floral prints feel too permanent, create gasp-worthy centrepieces with the real thing – flowers and fruit – that are so abundant this season.
• Birdsong
Spring is the season when you can, literally, have birdsong in your balcony. Hang up a feeder or a water bowl, find a hiding spot in your bedroom (behind the curtains), and watch your garden turn into the late ornithologist Salim Ali's backyard. You'll love their song, and so will your companion dog or cat, for entirely different reasons!
• Shades of green
Look out of the window and there are close to 25 shades of green staring back at you. Just how many hues of green can this season spring upon us (pun fully intended)? Bring just a handful of these shades of green into your rooms and turn every corner of your home gram-worthy.
• Let there be more light
The sun hits differently in spring. Take full advantage of it, by replacing the heavy drapes with sheer summery cotton and mul curtains that lend a lightness to your rooms – and your heart.
Back when air-conditioned homes and offices didn't exist, human beings lived in close communion with the changing seasons. The seasons le􀅌 their footprints not only on what we wore and ate, but also on how we felt. When we switched to lighter and cooler fabrics for clothing, we felt lighter, within. High-rise apartments and busy lifestyles have allowed us to live almost in oblivion to the changing seasons. What if we pushed back, and used a little bit of createvity to bring seasons back into our lives – not just on holidays, but every single day?
Take spring back, people!
RESPONSIBLY YOURS!

Bring the habits of childhood back into our lives
As children, didn't we hate it when our parents insisted that we tear out one-sided pages from notebooks at the end of the year and use them as rough paper? Or recycled clothing within extended families to the point where the youngest child in line rarely received a new frock?
Fast forward 30 years. Climate change is real, it's present, and it's a danger that threatens the future of the planet and of our children. Now, don't some of these recycling habits of our parents seem so practical, sensible… even cool?
1. As already mentioned, gather up all the single-sided paper in the house to make post-it notes and rough notebooks.
2. Repurpose your old clothes by turning old jeans into bags, pants into long skirts, and kurtas into saree blouses. Not only can you get a new outfit, but you also extend their life!
3. Ever thought about giving pre-loved gifts? A well-thumbed and loved book; a scarf that was just right in your teens but that you can't pull off now; a lamp that looks as good as new that you're tired of seeing – can these much-loved items bring joy to another?
4. Donate stuff when it's still in good condition. Donate it to people who need them, or to a garage sale fundraiser. Spring cleaning is not just about decluttering – but also about giving!
5. Turn old blankets and tees into duster, dish, and wash cloths. Give it a hem around the corners if you want to be fancy.
MALL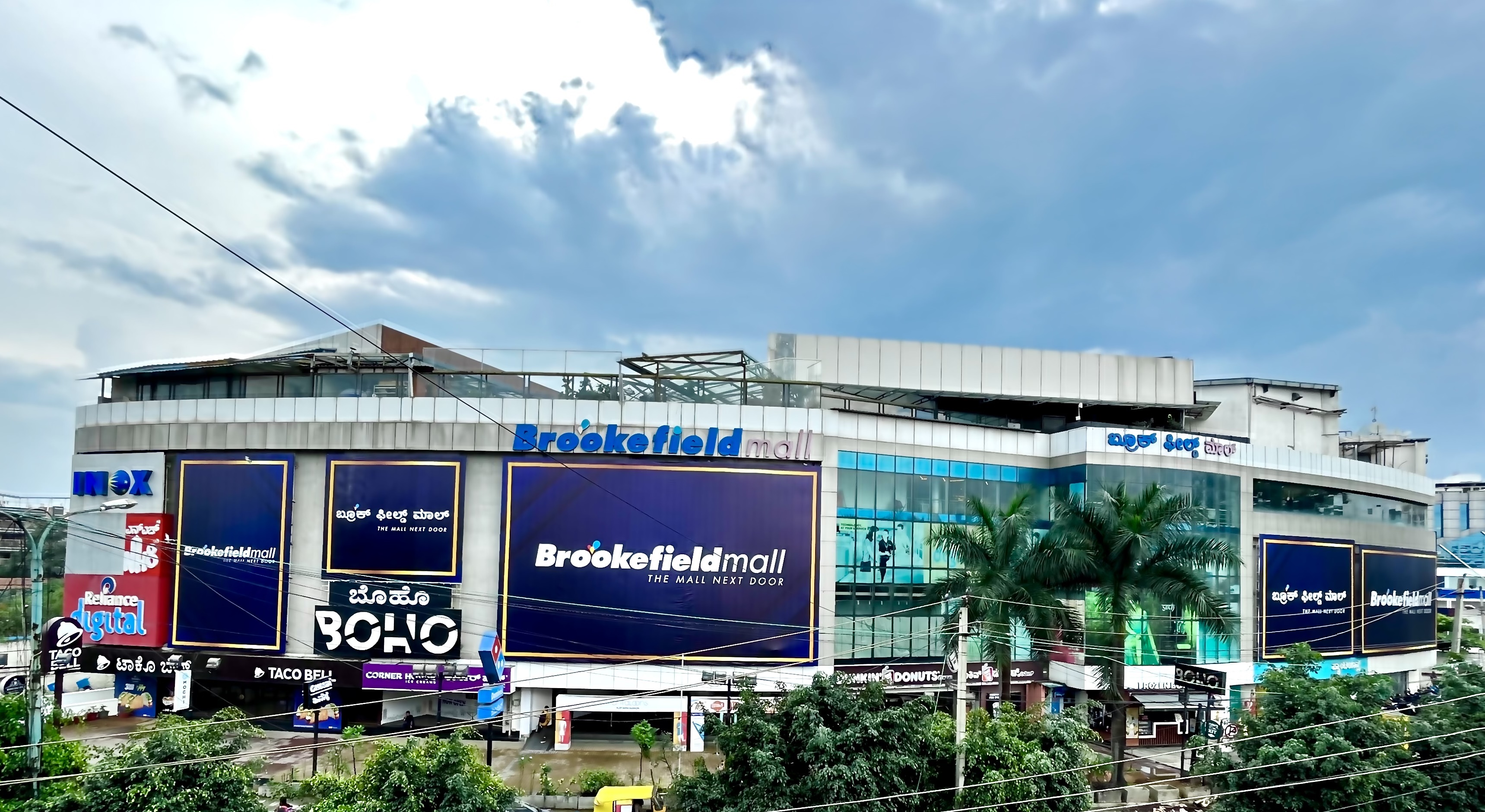 BROOKEFIELD MALL: FRESH STOCKS FOR SPRING SHOPPING
Brookefield Mall is ready for spring. Our wide range of brands such as Soch, Max, Pantaloons, Biba, W, Levi's, Zodiac, Melange, and Reliance Digital are spilling over with fresh stocks and the season's trends. Shop till you're hungry, then choose from our delectable range of cuisines on offer and relax with a nice meal.
Make a day of it by watching a film with the family. Inox shows you how to movie.
 The Hotel's Where It's At

 

There's a spanking new hotel in town. Or rather, one so thoroughly refurbished and elevated,that you'd
think it was new..
The all-new 103 key PENINSULA SUITES in Whitefield will be managed and operated by India's premier hotel chain, Lemon Tree Hotels. With rooms larger than others in this category, and each one with its own private balcony, Peninsula Suites is the perfect place for a stay- or work-cation.
Start your day with some lifting at the gym, a spot of squash, or a yoga class. A quick 15 minutes of exercise and you're all set for the day.
Work out of one of our 44 executive suites or the 60 studio homes, while the family hangs out in our pretty
and manicured lawns or by the poolside. It's completely safe, with a shallow pool for toddlers! Run a meeting or even a workshop from our executive boardroom on the premises.
End the evening with a drink at our lounge and a scrumptious meal in our restaurant. The Peninsula Suites will feel so much like home that you will check in, but never want to leave!
Get in Touch
Bangalore
Vaswani Victoria, 30 Victoria Road, Bangalore – 47
Phone – 87479 87479
Mumbai
601, Sant Nivas, 14th Road Corner, Khar West, Mumbai
Email – sales@vaswanigroup.com
www.vaswanigroup.com