HELLO
Here's a quiz for you.
Which cult classic book is this quote from? (answer at the end of this section …)
"Love means never ever having to say you're sorry."
Books bring out the best in us. They inspire us with their ideas; they take us to new places and let us meet people we'd probably never meet. "That's the thing with books. They let you travel without moving your feet."                              – Jhumpa Lahiri, "The Namesake".
This issue of Shared Space brings you famous quotes from books that have the power to set our minds on fire. We take a deep dive into the hydroponic method of gardening, so perfect for city dwellers who still crave for that patch of land. In Responsibly Yours, we talk about how to travel in a way that treads lightly on the environment and that contributes to the place and the people.
Take the time to rustle up a meal for your family with this exquisite spinach ricotta lasagna that will have them asking for more.
We are also very proud to launch Vaswani Bel Air – an exclusive project in the charming neighborhood of Bandra, Mumbai. Bel Air brings together the most current trends in high living with an old-world charm that no other location can provide. Give us a call and take a look.                                                                                                                  Stay well,
Team Vaswani.
Answer: Love Story, by Erich Segal
FEATURE
TURN ON… THE WATERWORKS (LITERALLY)
As the population rises and land gets crowded, you might think that having a garden – in the heart of the city – is a pipedream. Hydroponics shows that pipedreams may well come true. Blended from the Latin for 'water,' hydro, and work or labour, ponos, hydroponics is a way of growing plants without soil! Intrigued? Dig right in.
Why hydroponics
It would be a mistake to approach hydroponics as a form of gardening that we must adopt because space is scarce. Rather, many traditional farmers have reported that they are able to plant four times the amount of crops in the same space, using hydroponics. What's more, some crops have been known to consume 90% less water than if they had been grown in soil.
Plants grown using the technique of hydroponics take far less space than plants grown in soil. This is because the roots of hydroponically-grown plants don't have to spread out in search of nutrients, moisture and sunshine. Moisture and nutrients are directly applied to the roots of hydroponically-grown plants, thereby minimising the space required!
Plants grown hydroponically take less water than plants grown in soil! Does this even make sense? Absolutely. If you're growing plants in a closed system, water evaporates at a lower rate; also, the water we put into the plants can be filtered, given a dose of nutrients and fed back to plants! Depending on the efficiency of the system you create and the particular crop, you might end up using between 10% and 90% less water than with soil-grown plants.
Yields are higher and better
Think of it like this. If all distractions were taken away and you could just focus on a task, chances are you'd get it done faster – and much better! It's exactly like that with hydroponics. With the stress of having to branch roots out in search of water and nutrients taken away, the plants grow vertically and focus all their energy on giving the best yield! You also avoid the dangers of pesticides and artificial ripening methods and get better, safer, food.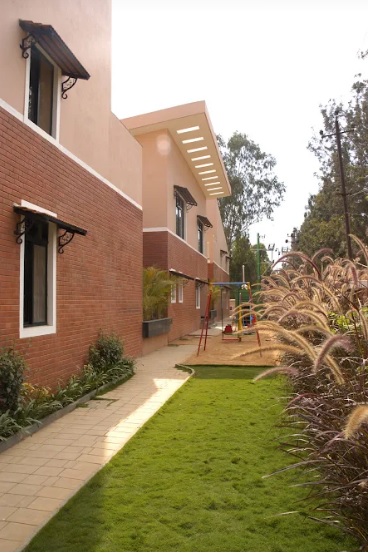 Grow anything, anywhere, anytime
With hydroponics, what we're doing is creating a micro-climate, far less susceptible to weather conditions. So you can grow any vegetable in any weather, in any geography or season! While this is less true of your balcony garden, many balcony gardeners have gone on to become pro hydroponic farmers, and built greenhouses in their balconies or terraces. Such advanced systems insulate you against the climate. Want mangoes in the dead of winter? You just might be able to get them!
Reduce your kitchen footprint
Instead of buying vegetables grown in the other part of the country or even the globe, here's your chance to go local, by growing local. With hydroponics, you can reduce your carbon footprint even more, given the savings in water and soil. Not to mention the savings in transport (given the fuel prices) and supply chain!
Wanna get started? There's plenty of information available online on how to put in place a hydroponic setup in Bangalore, or any other Indian city. And unlike the hydroponics pioneers of a few years ago – the purists – there are setup kits readily available online.
Send us a picture in a few months of your hydroponic garden, and we'll be delighted to feature it!
RESPONSIBLY YOURS!

Don't be THAT tourist!
The best traveller is one whose presence the locals hardly feel. This sums up the essence of responsible tourism, a movement that seeks to counter the extractive and exploitative effects of regular tourism. And it goes far beyond not littering or avoiding plastic waste. Here's how you can be a responsible tourist, so that the community or place you visit is better for your presence.
Do not touch:
When visiting monuments, take care not to touch, push, or deface. The monuments have weathered centuries – but they are fragile and susceptible to human touch. As far as possible, view monuments from a distance. Teach children to not pick local flowers, or pick up rocks or stones. We might think picking up a stone is of no consequence, but thousands of tourists all picking up one stone – you get the picture!
Say no to wildlife abuse:
Taking children to the zoo or an animal reserve? Think hard before you firm up your plans. Are the wild animals you will be seeing genuine rescues, and has care been taken to give them a life as close to the wild as possible? Or are the animals kept drugged for humans to pet, are they tied up for long periods, or are they trained in cruel ways to perform for humans? Do not buy souvenirs made from bone or shell. Do not ride animals. Remember, your children will walk away with the message you give them.
Contribute to the local economy:
While visiting places where tourism plays a major role in the local economy, contribute to that economy when you travel. Buy souvenirs from local artisans, eat at local restaurants rather than at established chains, support local businesses – even in things like choosing a tour guide or a homestay. Cycle or walk as much as possible or use local transport. In places that are already fuel scarce, driving around in fuel guzzling vehicles contributes to the problem.
Don't vacation. Staycation:
Staying for a longer period in a place gives you the chance to explore the local culture, meet interesting people, and why, even make friends! You can even work out of the place, if your job allows it. When you immerse yourself in a culture – even if it's for two weeks – you learn much more, your mind expands, and hey, you even get the best deals on food and travel because you become a familiar face!
SPECIAL

 
THE ITALIAN MOOD IS STILL GOING STRONG
Italy may have broken the hearts of all football fans by not making it to the World Cup in Qatar, but at Vaswani, it's Team Italy forever. Especially in our kitchens. From the light salad we served up last time, we now dig deeper into a fuller meal of spinach and ricotta lasagne. And remember, as football legend Baggio said, "We Italians only eat our pasta al dente!"
SPINACH RICOTTA LASAGNA
Recipe Image Courtesy: carveyourcraving.com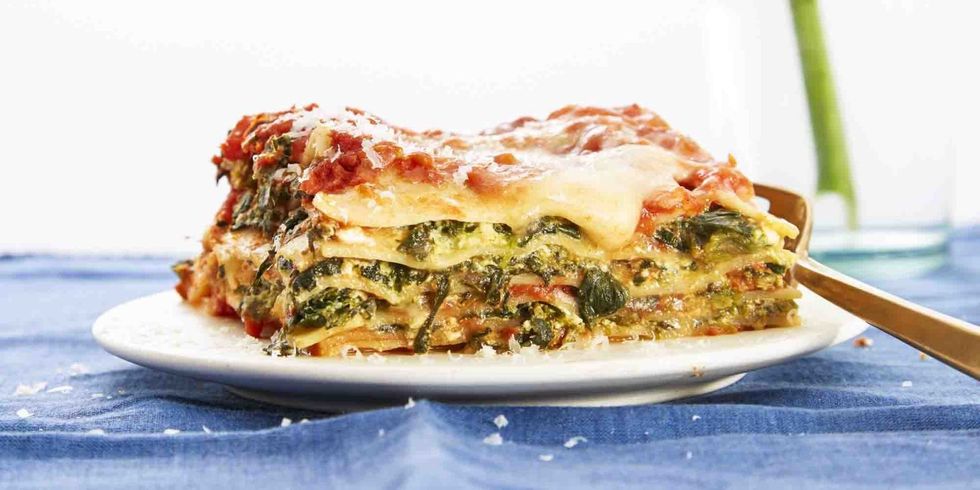 INGREDIENTS:
Spinach filling:
2 tbsp salted butter
2 tbsp virgin olive oil
½ cup of fine chopped shallots
2 tbsp minced garlic
Crushed salt and freshly ground black pepper
2 bunches of fresh spinach leaves, washed and dried
Ricotta:
200 gm fresh ricotta cheese
2 eggs
200 gm parmesan cheese
½  freshly grated nutmeg
White Sauce:
2 tbsp butter
2 tbsp flour
2 cups of whole milk
150 gm of grated mozzarella cheese
150 gm of grated Emmental or Gruyère cheese
For binding:
Eight fresh lasagna sheets
PREPARATION: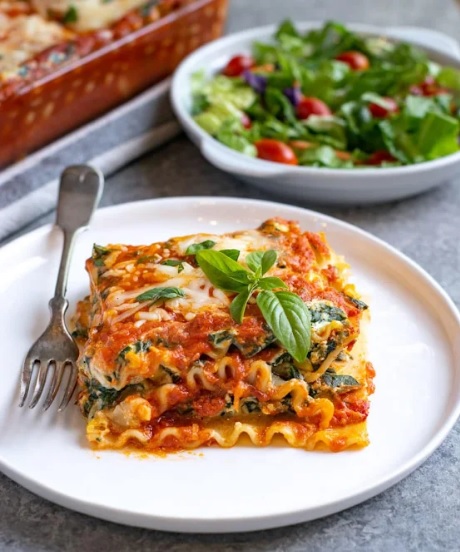 Spinach:
Heat olive oil and butter in a large saucepan over medium heat until melted. Add shallots and garlic, season with salt and pepper, and cook for about a minute, stirring frequently, until softened and fragrant. Add a few large handfuls of spinach and cook, stirring, until wilted. Continue adding spinach a handful at a time until it is all in the pot. Cook, stirring frequently, until the moisture evaporates. Season to taste with salt and pepper.
Transfer spinach to a fine strainer and squeeze out excess water
Let the spinach continue to drain as you prepare the ricotta mixture.
Ricotta:
Transfer half of the ricotta, both eggs, the parmesan, and the nutmeg to the bowl of a food processor. Season with salt and pepper. Process until completely smooth, for about a minute.
Transfer the mixture to a large bowl but do not wipe out food processor. Transfer spinach to food processor and pulse until finely chopped; give it 10 to 12 short pulses. Add spinach and remaining ricotta to the ricotta mixture and fold gently to combine.
Bechamel sauce:
Heat butter in a medium saucepan over medium heat until melted. Add flour and increase heat to medium high. Cook for about a minute, stirring butter and flour with a whisk until pale golden blond. Whisking constantly, slowly drizzle in milk. Continue to cook, whisking frequently, until mixture comes to a boil and thickens. Remove from heat and add 3/4 of mozzarella and Comté, Gruyere, or Emmental cheese. Whisk until smooth. Season to taste with salt and pepper.
Assemble:
Adjust oven rack to lower middle position and preheat oven to 400°F. Bring a large pot of salted water to a boil. Add pasta sheets a few at a time and cook until barely tender, for about 45 seconds. Transfer to a fine mesh strainer and run under cool water until well chilled. Transfer to a clean kitchen towel in a single layer. Continue until all pasta is par-cooked and dried. Drizzle a small amount of white sauce over the bottom of a lasagna pan or large casserole. Add a lasagne sheet. Top with 1/12th of spinach mixture and 1/12th of remaining white sauce. Continue layering pasta, spinach, and white sauce until you lay down the top sheet of pasta.
Spread the remaining spinach mixture evenly over the top. Sprinkle with remaining mozzarella or Emmental cheese and drizzle with remaining white sauce. Spread into an even layer with a rubber spatula.
Cover tightly with aluminium foil. Bake for 20 minutes. Remove foil and continue baking until bubble and lightly browned, about 20 minutes longer. Place in room temperature for 5 to 10 minutes, then slice and serve with toasted garlic loaf.
Recipe courtesy: Shinoj Joseph, Area General Manager, Hotel Royal Orchid & Regenta Hotels.
Get in Touch
Bangalore
Vaswani Victoria, 30 Victoria Road, Bangalore – 47
Phone – 87479 87479
Mumbai
601, Sant Nivas, 14th Road Corner, Khar West, Mumbai
Email – sales@vaswanigroup.com
www.vaswanigroup.com