HELLO
When the night has been too lonely,
and the road has been too long,
and you think that love is only for the lucky and the strong,
just remember, in the winter,
far beneath the bitter snow,
lies the seed that with the sun's love
in the spring becomes the rose.                                                                                                                                                                                                                      : The Rose – Bette Midler
After a long, long winter (figuratively), spring is finally upon us. It's time to renew ourselves, mind and body. But it's also a time to refresh our homes, so that we take inspiration and heart from our environment.
This issue of Shared Space brings you suggestions on how to refresh your home with art. Art soothes the mind, and calms the brain, doesn't it? Find out how you can let art into your life and home in your own unique way.
In Responsibly Yours, we continue our journey of caring for those around us. This issue talks about tiny actions we can take to help our four-legged stray companion animals through the heat of the summer. As temperatures rise, make sure to keep your cool! Along with helpful suggestions on what you can do every day to beat the heat, comes a recipe for a light rice salad from our very own chef. It is a full meal in itself, but with something extra, in case you're really hungry.
We hope that this issue of Shared Space will help you shake off the winter blues, and say hello, to the hues of spring.
And do let us know if it did!
Team Vaswani.
FEATURE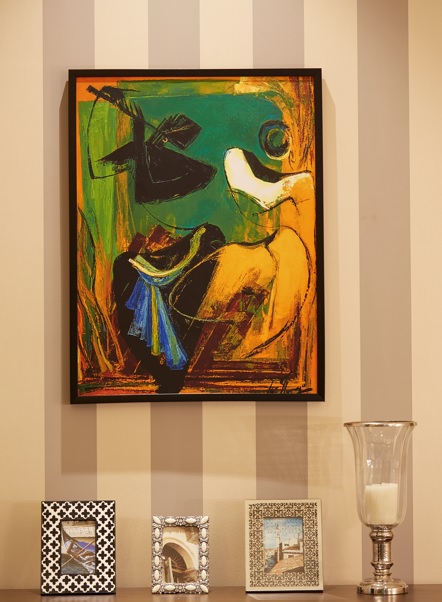 MAKE YOUR HOME UNIQUELY YOURS
"Art is never finished, only abandoned," said Leonardo. Da Vinci, not DiCaprio.
The same principle might be said to hold true for decorating and styling our homes. At which point do we say we are truly 'done', and that nothing more can be added or improved? If anything, we abandon it – at a point when we feel this is good enough, for now. And as we change, our moods change, and as our life circumstances change, we pick up where we left off. And so begins again the project of refreshing our rooms and the décor that makes it home!
Since it is spring, and we're coming out of a very long winter as it were, here are some thoughts that might help with the refreshing of not just our homes, but our minds as well.
Many of us treat art as an investment. But if you truly want to call it your own, your choice in art must reflect who you are. So pick the pieces that speak to you. It could be the colours calling out to you, or there might be something about the eyes, or perhaps the lighting recalls a day in the summer of '69! Don't hang up art that is soulless and that's recommended by your interior designer because it matches your couch!
Got a bag full of pine cones from your Himalayan hikes? Let that be the centre-piece at your Christmas table. Picked up stones from every river bed in India and around the world? Use them to build a unique pebbled table-top for your patio. Use pieces of babywear, bibs and bonnets to sew up a colour quilt of nostalgia for your child's room.
For those of us that were sick of overcrowded airports and flights, did we ever think that the prospect of travel would have us so excited? Early morning airport rides, flight food, flight delays – ah okay, I'm kidding. We may not want to take it that far, but we are all most certainly grateful to be able to travel again.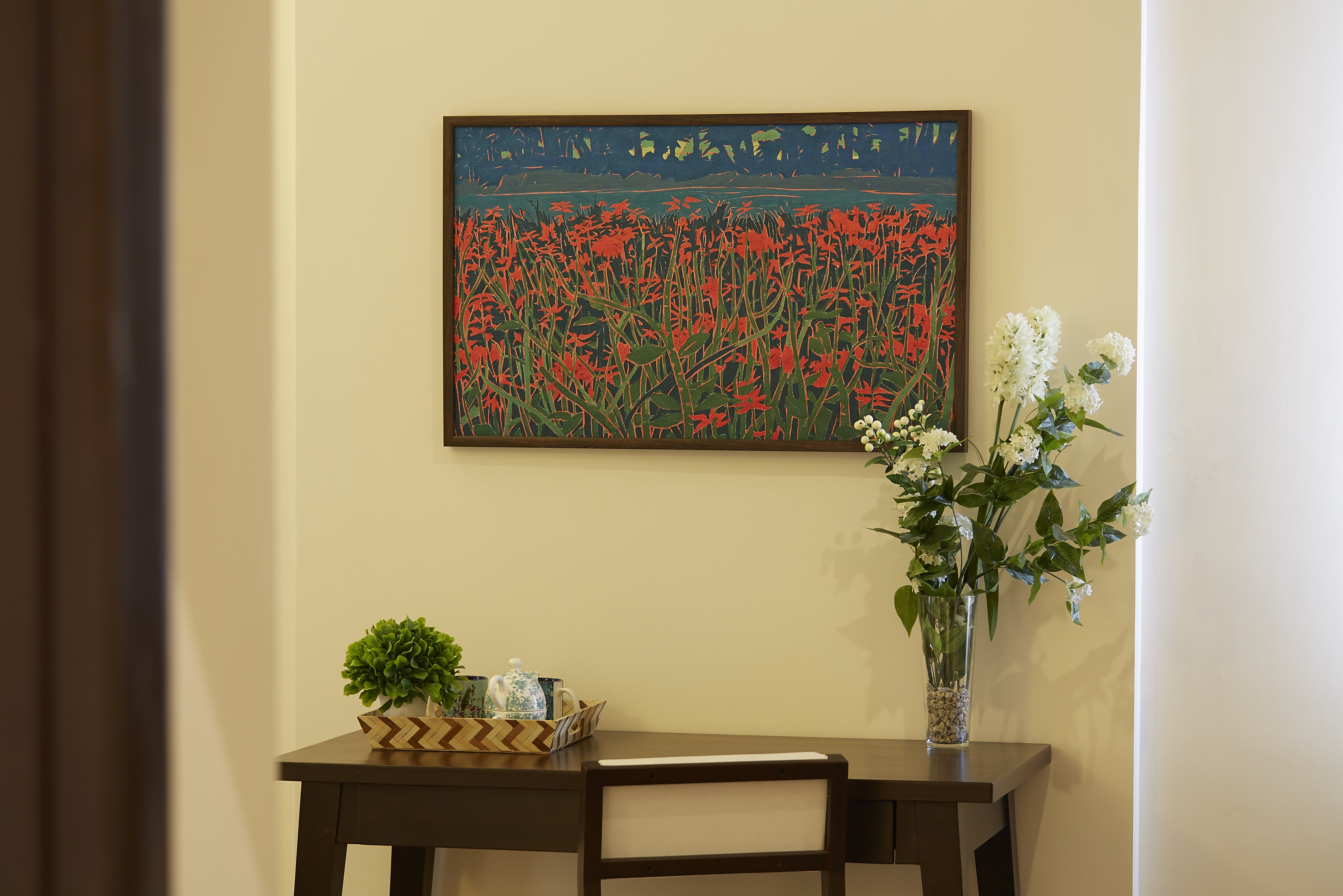 Everyone jokes about the inordinate amount of art and craft that homes with small children have to deal with. But jokes apart, right here is your biggest source of original art. And it need not all come from your child alone. Let the whole family 'do' art – get a large roll of canvas, get everyone in the family together, and get creative with colours! Paint with fingers, hands, toes or the whole body. Let it dry, frame, and put it up on your wall as a feature piece! You now have on your wall a memory of a Sunday on which the whole family got together and painted. Priceless, right?
ART THAT HELPS LOCAL ARTISANS
In a world of fast consumption, aggregated shopping, and massive malls, let your home hold up the local flag. Buy from your friendly neighbourhood struggling artist, from craftspeople at your next door flea market, or from the cluster of artisans supported by the local cause. The thing of beauty that decorates your home could well revive a dying art form – two benefits for the price of one!
Art that restores, upcycles, and repurposes
Turn your grandmother's old sewing machine into a bar table. Restore an old industrial lamp into a trendy and retro living room piece. Frame the surviving pieces of your mother's tattered wedding saree and give it to her as an anniversary present. Turn 30-year-old floppy disks and 10-year-old CDs into cool coasters for your work table.
Using what already exists, giving it a new life and purpose, letting it tell a story …. and if you must buy new pieces, then picking those that truly call out to you – you can't go wrong with this playbook. This is what will set your home apart from an apartment you could pick out of an assembly line!
RESPONSIBLY YOURS!
MAKE THE HOT MONTHS A BIT BETTER FOR STRAY ANIMALS
2022 is likely to be one of the hottest years on record since 1850, the UK Met Office has said. In India, the meteorological department has predicted that summer days will be hotter in north, central and west India. While we can take shelter in our far cooler homes and offices, let's spare a thought for the animals on the street that bear the brunt of the heat.
Start a movement in your local community to provide water bowls for stray dogs and the odd cat or cow!
Make sure the bowls are made of a heavy and durable material like cement. You could tie up with the several animal welfare organisations that distribute cement water bowls during the summer..
Find a place for the bowls where someone can keep an eye on them. For example, an ideal place to keep a bowl is near a security guard hut outside your building. This will keep at bay thefts or mysterious disappearances of water bowls!
Ensure that the bowls are washed every day to prevent the formation of algae.
Make sure the water is replaced every day. Our stray community animals deserve clean and fresh drinking water, don't you think?
If you have a balcony, do keep a water bowl and a bird feeder, so that our winged friends get some succour too!
And finally, to make your effort sustainable, do spread the word in the community about what you're trying to do. With some patient answering of questions and allaying of fears, you could soon have a community movement taking care of animals in the summer!
SPECIAL

 
MAMMA MIA!
Keep it light this summer with a fresh Italian rice salad. But if the heart wants more, by all means follow it up with a rich smooth Cannelloni. Stir up this meal in a jiffy with our special in-house recipe and watch your friends empty the dishes. Squisito!
INSALATA DI RISO (ITALIAN RICE SALAD)
Recipe Image Courtesy: tasteatlas.com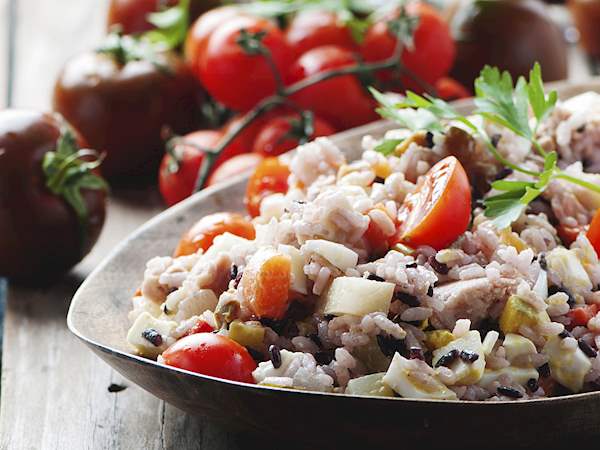 INGREDIENTS:
2 cups cooked brown or white rice
200 grams of tuna preserved in extra virgin olive oil
1 cup cherry tomatoes halved
1 cup frozen peas thawed
½  onion –  chopped
½ red bell pepper – chopped
200 grams of  artichoke hearts halved
2 small pickled cucumbers or gherkins –  chopped
Handful of fresh parsley chopped Dressing
01 tbsp  red wine vinegar
2 to 3 tablespoons extra virgin olive oil
1 minced  garlic clove
Salt and pepper
PREPARATION:
MIXING THE SALAD
Place cooked rice, tuna, cherry tomatoes, cooked peas, onions, bell peppers, chopped pickled cucumbers, and chopped parsley into a large mixing bowl.
Whisk red-wine vinegar, extra virgin olive oil, minced garlic, salt and black pepper in another bowl.
Pour the dressing over the salad and toss to combine.  Adjust seasoning.
SPINACH RICOTTA CANNELLONI
Recipe Image Courtesy: recipetineats.com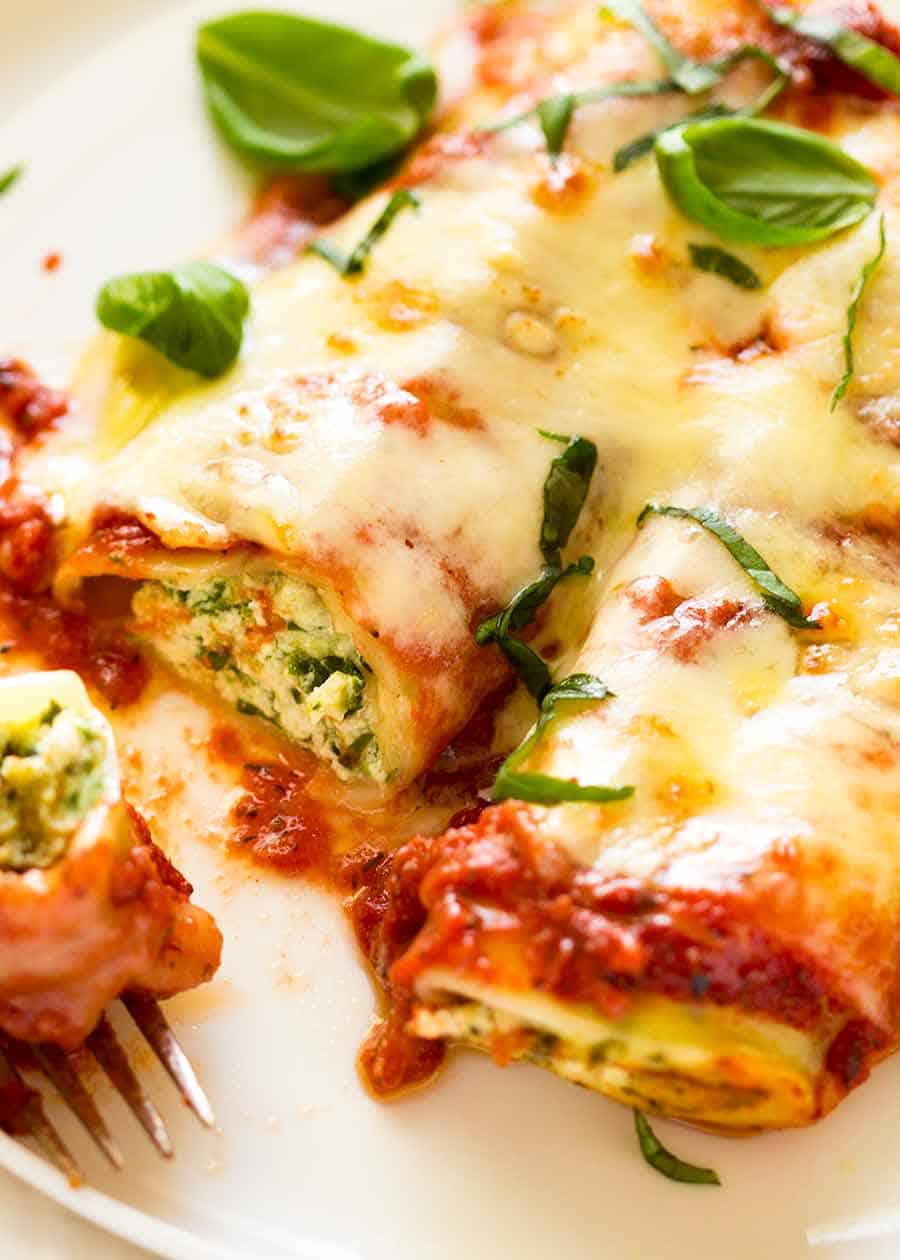 INGREDIENTS:
1 tbsp olive oil
1 garlic clove
1 small onion
800 gm, crushed tomato
1 cup of water
Salt and pepper to taste
Handful of fresh basil leaves or one tsp of dried mix of Italian herbs (oregano, thyme and basil)
FILLING
25 gm of chopped spinach
500 gm of ricotta
1/3 cup of parmesan
1 cup shredded cheddar or mozzarella cheese
1 egg
1 large garlic clove
Dash of grated nutmeg powder
Salt and crushed pepper to taste
CANNELLONI
20 cannelloni tubes
1 cup shredded mozzarella
Crushed fresh basil leaves
PREPARATION
Sauce – Heat oil in a large pan over low heat, add chopped garlic and onion. Sauté for 4 minutes and add tomato, water, salt and pepper. Keep stirring and simmer for 5 minutes. Take off the flame and cool the sauce; add half a cup of water and blend it to a smooth texture. Mix basil leaves/ dried Italian mix, and keep aside.
Filling – Wash and drain spinach leaves. Mix along with remaining ingredients in a bowl. Add salt and pepper to taste.
Baking – Pre-heat oven to 180C, spread bit of sauce on the base of baking pan.
With the help of a piping bag, transfer filling to tubes. Place the tubes on the baking dish and pour the remaining sauce covering all tubes. Seal with foil and bake for 25 minutes.
Remove the foil and spread the shredded cheese on top, bake for another 8 minutes. Garnish with crushed basil leaves.
Recipe courtesy: Shinoj Joseph, Area General Manager, Hotel Royal Orchid & Regenta Hotels.
Get in Touch
Bangalore
Vaswani Victoria, 30 Victoria Road, Bangalore – 47
Phone – 080 49110000
Mumbai
601, Sant Nivas, 14th Road Corner, Khar West, Mumbai
Email – sales@vaswanigroup.com
www.vaswanigroup.com