Soak up the Sun!
It's summer, Vaswani family! While you may not realise it in the cool comfort of the homes we build, Bangalore is feeling the heat. This summer special issue of Shared Space brings you fitness, health, lifestyle and fun tips to not just endure the heat, but to embrace it!
Summer is a season of fresh starts. A new financial year has begun. So we have the must-have three pieces of advice for a new home buyer to stay financially on top. And if the afternoon sun gets a bit much for you, retire to those lovely kitchens and rustle up a little cool something. As RL Stevenson writes of the sun, "Though closer still the blinds we pull / To keep the shady parlour cool / Yet he will find a chink or two / To slip his golden fingers through." So though the sun may already be beating down like it's May, summon up your inner chill.
WARMEST(!) WISHES
from all of us at Team Vaswani.
FEATURE

Your First Home Buy?
A Slam Dunk!
Remember the time when buying your first home was a decision for the whole family? People would consult their spouses, parents, extended families, and why, even the neighbourhood know-it-alls! But the growing financial independence enjoyed by young people has changed all that. Single people are increasingly looking at making their first home purchase in their twenties. And who are they consulting? The array of information available right on their digital device of choice – websites, online mags, real estate groups on social media, and of course, your extensive circle of friends.
How do you separate the wheat from the chaff? We've put together a host of tips that you absolutely must keep in mind. So you have your eye on the bottom-line, at all times, while navigating this new life decision.
1. Gauge your financial situation
Banks typically lend 80% of the value of your proposed property. This means that you need to make good the remaining 20%. Do you have that much saved? Often, the property you can afford will depend on the down payment that you can fork out. If you don't have enough saved to buy you the property you've set your heart
on, can you take a loan from family? How much will the EMI come to? Set that off against the rent you're currently
paying and calculate how much extra you'd have to budget for the EMI. A rule of thumb is to not take on an EMI that's more than 40% of your monthly income.
Will you be able to manage the rest of your expenses on what's left? And most important, what's your plan for repaying the loan from family?
2. Get the whole picture.
Read the fine print – or ask the builder searching questions about all the extras that are usually left out of advertisements. How much will stamp duty and registration cost? Will there be any additional charges?
Most important. Is the price quoted inclusive of basic finishes such as kitchen and bathroom fittings? How much would these essentials cost? Make a list of every single essential fitting and find out if that's included. Trust us, it all adds up! If your design aesthetic differs even the slightest from your builder's, there's a price to it. You may want a different kind of tile in your living room. Or, you might want to change around the layout a bit. As it often happens, if the construction is delayed, how will that affect your financial outflow?
3. Know your exemptions.
As a home buyer, you're entitled to several tax and other exemptions. Women, especially so. Don't just depend on your chartered accountant to tell you what to do. Wrap your head around all the exemptions that you can avail of.
Did you know? If you're a new woman employee, you don't have to pay the 12% as contribution to your provident fund. This has been done specifically to allow more women to own a home. Women looking at buying their first home get a further interest subsidy. Women get more tax benefits on home loans. Your annual taxable income can come down by as much as Rs 3.5 lakh! Women also have to pay less as stamp duty in many states. These are the three key areas that you need to do your research on, to make sure that your first home buy makes as
much business sense as it makes you feel good.
EVENTS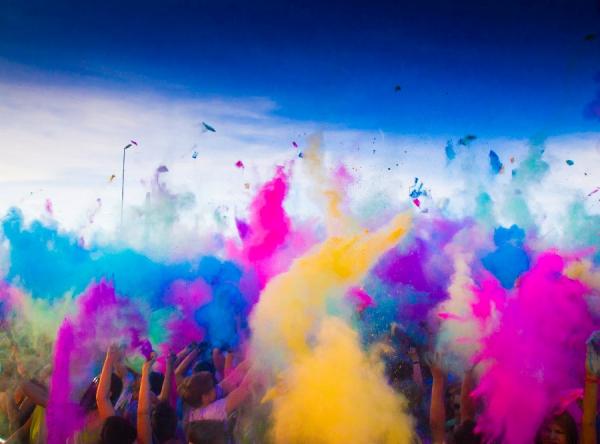 Colour Me Young
Organic colours are in, and how! Friends and families gathered at the Royal Orchid Suites, Whitefield,to
rediscover the Holi of their childhood. The kids, of course, had a ball. But the older people were not to be
left behind. At the end of the day, let's just say that the festival of colours left its mark on everyone!
Ten Years Already!
Just a day after the Spring Equinox, on 22ndMarch, the Hotel Royal Orchid Suites – the hospitality division of
Vaswani  – celebrated its 10th anniversary! We dedicated the day to women across the board – our
lady staff, the spouses of all Department Managers, and mothers of all hotel associates. At the evening to celebrate the event, we honoured those who had completed five years of service. Followed, of course, by
a dinner in which our chefs out-did themselves!
SPECIAL- Summer Coolers
The mercury's already at 37 in namma Bengaluru. What better way to beat the summer heat than with this cold
salad from Milan or the old favourite, Perugannam aka curd rice? Desi or Milano? The choice is yours.
Spirali Pasta Salad

Cook pasta in a large pot of boiling water until it's soft. Rinse under cold water, and drain.
Mix chopped carrots, celery, cucumber, capsicum, pomegranate, tomatoes, feta cheese and onion together in large bowl. Add sliced black olives and green olives. Combine the cooled pasta and vegetables together in large bowl.
Add salt, crushed pepper, chopped parsley, and lemon juice to taste, and a dash of olive oil.Chill for an hour before serving.
Madras Curd Rice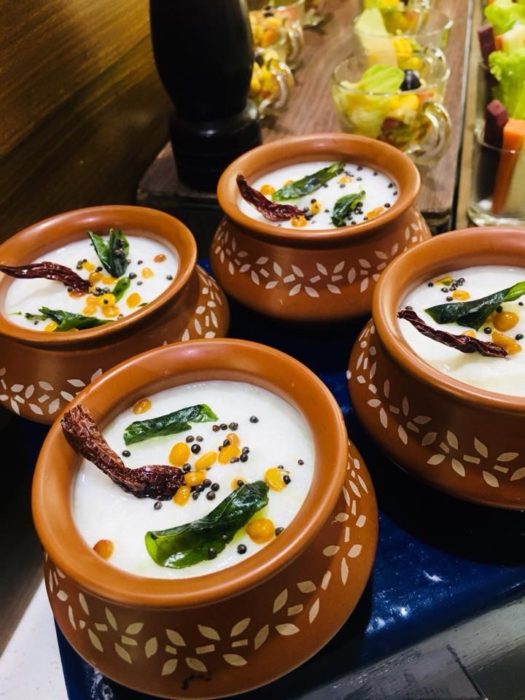 Mix semi-hung curd and well-cooked white rice with a pinch of salt. Heat oil in a frying pan and prepare a tadkawith mustard seeds, fennel seeds, jeera, curry leaves, and dry red chilly. Combine the pre-mixed rice with the tadka, but reserve a bit of the tadka for garnishing. Add pomegranate, black grapes. Garnish with the remaining tadka.
Recipe courtesy:
Shinoj Joseph, General Manager, Hotel Royal Orchid Suites – Whitefield
Get in Touch
Bangalore
3rd floor, Vaswani Victoria, 30 Victoria Road, Bangalore – 47
Phone – 080 49110000
Mumbai
601, Sant Nivas, 14th Road Corner, Khar West, Mumbai
Email – sales@vaswanigroup.com
www.vaswanigroup.com