HELLO
"Character is the ability to carry out a good resolution long after the excitement of the moment has passed."                                                                                                                                                                                            – Cavett Robert
It's that time of the year when we put to rest the not-so-good habits we've let creep upon us, and make spanking new resolutions for the year ahead. But how do we make sure that New Year Resolutions last way beyond January 1st – and actually become a reality?!
The key, experts say, lies in consistently practicing a new habit that we want to ingrain over a certain period – 21 days is widely recognized as an optimal number.
This issue of Shared Space comes with suggestions of how we might translate our good intentions into actions. We start with the spirit – to build a heart of gratitude that invites more good fortune into our life. We also continue our section Responsibly Yours, taking into view the splendid response we received for this section. This issue talks about the tiny everyday actions we can take to cut down single-use plastic and help the planet heal.
It's still cold out there, so our very own chef brings you a one-pot chicken stew to warm your insides. At the same time, the festival season can so easily become a time of excesses, so we bring you tips on how to make healthy lifestyle changes. Health, as we know, is made mostly in the kitchen!
Thank you, for your gracious response to Shared Space, and for standing by us in the past year. To you and yours, A Very Happy and Healthy 2022!
Team Vaswani.
FEATURE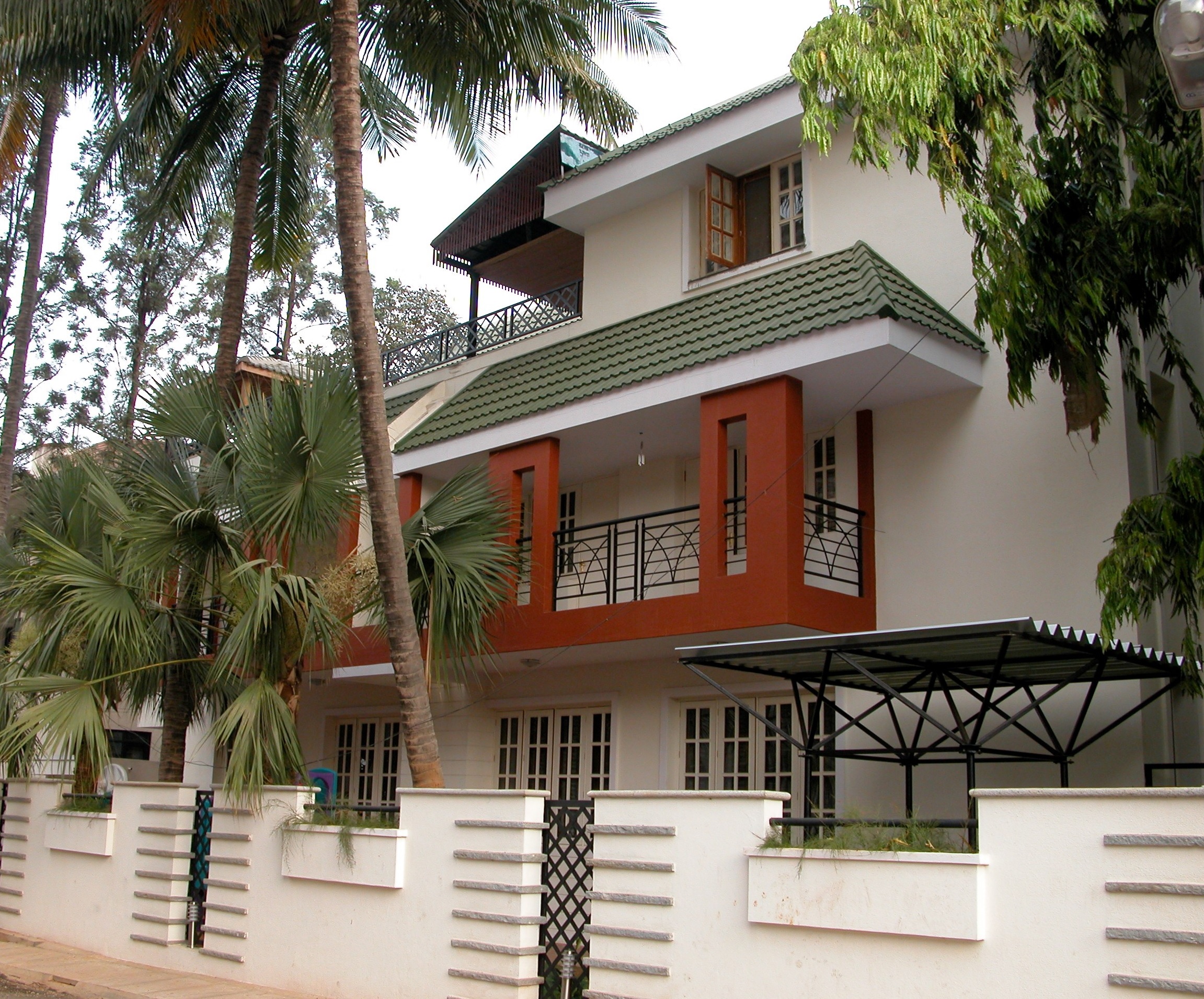 A Time to Say Thank You!
A wise person said, "Gratitude turns what we have into enough." Conversely, a saying also goes, the gratitude we send out into the world comes back to us multifold!!
For us at Vaswani Group, having each of you walk alongside us is the biggest gift we could ask for. For your conspicuous and inconspicuous support of the work we do, the innumerable word-of-mouth blessings you send our way, thank you!
As we take hopeful steps into the New Year 2022, it's time to reflect on the year past and offer gratitude. For the people and experiences and things we have – our friends, family, work, our homes – let's take a moment and say it out loud. But here are some unusual things that we can also be thankful for!
Walk down the road and practice this the next time around. Smile through your mask at your neighbour walking their dog, and make sure your smile reaches your eyes. Hold eye contact, and see them smile back through their eyes! Isn't it magical that we have found ways to connect face to face and smile at people, restrictions notwithstanding?
TECH THAT KEEPS US CONNECTED
Never thought technology would swoop in and save the day, did we? Technology helped us stay in touch with colleagues, friends, families, all over the world. For a lot of us, it kept our work going. It kept our social lives buzzing, probably busier than usual, as geography was no longer an excuse to skip an event! Yes, parents did have a trying time weaning kids away from devices, but what would we have done without such tech!
For those of us that were sick of overcrowded airports and flights, did we ever think that the prospect of travel would have us so excited? Early morning airport rides, flight food, flight delays – ah okay, I'm kidding. We may not want to take it that far, but we are all most certainly grateful to be able to travel again.
We might change our minds very quickly on this in a few months, but right now, we'll cheerfully nod at passing cars and sing along at traffic signals – if only for the reassurance that life in the city is chugging back to normal.
Did you know that dog and cat adoptions soared through the roof in the pandemic? These were the joyous additions to the family that came our way, and we still continue to be thankful for the texture they've added to our lives. Some families also added new babies. Just saying.
True story. In January 2021, there was not a single stationery shop that sold planners. We know. We looked. But that has happily changed – and now we are beginning to plan again, as evidenced by the return of the annual planner at your nearby bookstore!
And finally, we are thankful for the New Year, into which we have ventured boldly, instead of tentatively. We are grateful for the people we have around us, our good health, and for the hopes that we hold for this year.
RESPONSIBLY YOURS!
How to Cut Back on Single-Use Plastic
The planet has declared a Code Red. Our forests and oceans cannot take much more clogging. But while systemic solutions are being found, there's thankfully a whole lot that each of us can do. Even a little we do, goes a long way!
Get everyone in your office a custom stainless steel or copper water bottle with their names engraved. Encourage everyone to cut down on single-use water bottles, at work, in conference rooms, and at home!
The plastic shopping bag has now been replaced by cloth shopping bags – which are threatening to overwhelm our homes! Be a conscious shopper and keep a spare cloth bag handy in your car or back-pocket.
Coffee-to-go? Carry your own sipper!
Replace plastic straws with bamboo or steel straws, and get your kids used to them. You get nifty straw cleaners too! While you're at it, have you tried switching to a bamboo toothbrush?
Buy local – from the local farmers' market or store. Not only do you support a neighbourhood business, but you also can cut down on the enormous amount of packaging that comes with groceries.
SPECIAL

 
Chicken Stew for the Soul
As temperatures dip, the soul calls out for soup or stew! So here's a special skillet chicken stew, from our very own chef. Here's a one-pot meal for the whole family to enjoy on a winter evening.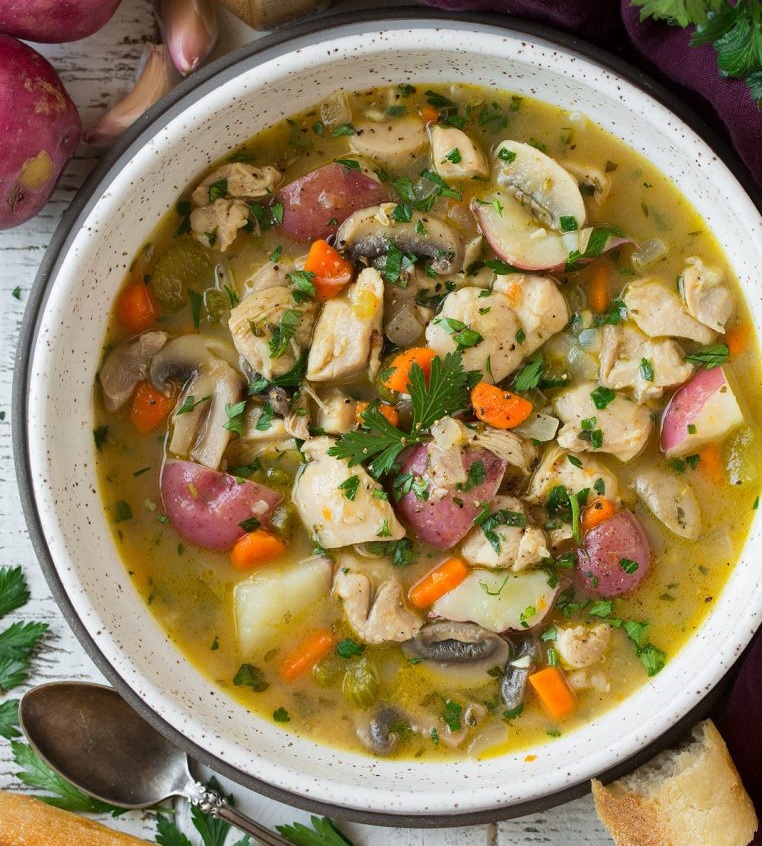 Ingredients:
1/3 cup all-purpose flour
1/2 teaspoon salt
Dash of white pepper
750 gms boneless skinless chicken breasts, cut into 1-inch pieces
3 tablespoons butter
1 medium onion, sliced
3 celery, sliced
2 medium potatoes, peeled and cut into 3/4-inch cubes
3 medium carrots, cut into 1/4-inch slices
1 cup chicken broth
1/2 teaspoon dried thyme
1 tablespoon tomato puree
Preparation:
In a large shallow dish, combine the flour, salt and pepper. Add chicken, a few pieces at a time, and turn to coat.
Heat a large skillet, melt butter; cook chicken until juices are clear. Add onion and celery; cook for 3 minutes. Add potatoes and carrots.
In a small bowl, combine the broth, thyme, tomato puree and corn-starch; stir into skillet. Bring to a boil. Reduce heat; cover and simmer for 15-20 minutes or until the vegetables are tender.
Serve hot with French loaf & buttered rice.
Recipe courtesy: Chef Rana Gomes, Area Chef – South India, Hotel Royal Orchid & Regenta Hotels
Get in Touch
Bangalore
Vaswani Victoria, 30 Victoria Road, Bangalore – 47
Phone – 080 49110000
Mumbai
601, Sant Nivas, 14th Road Corner, Khar West, Mumbai
Email – sales@vaswanigroup.com
www.vaswanigroup.com