HELLO
 We see homes as spaces of comfort, calm and nourishment. Little did we know that the day would come
when we would all be conned to the home, owing to the Covid-19 pandemic that's sweeping the world.
As we do our work from the comfort of our homes our heart goes out to people who don't have homes,
and to every person out there who cannot stay home, and who needs to be out there to provide essential
services and healthcare. We are infinitely thankful to anyone who needs to step out to work, because your
job qualifies as essential. Stay safe
And for those others able to work from home – stay home and stay safe, you too. This issue of Shared Space
offers ways in which you can make your time at home restful, stress-free and productive. And while you're
at home, summon up your inner chef and whip up not just one, but two recipes that we have for you.
We hope that we all will soon tide over this too, and while we return to the business of our usual lives, let's
remember to take a moment's pause and reflect on what's essential, and what we can do without.
Stay home. Stay safe. And we'll see you on the other side of this.
Team Vaswani.
FEATURE

HOMEBOUND, YET FREE
Home is the comfiest place to be: Winnie the Pooh
And now that we all are home, working from home, video-chatting with our loved ones that live far away,
ordering groceries online, let's make sure our home is indeed the comfiest it can get to take us through these
dicult months. These tips will go a long way in making sure that your home is an oasis of calm, where the
mind is refreshed, and spirits are high.
FIRST, WORK
Carve out a workspace: If you haven't already, carve out a dedicated workspace in a spare bedroom and set it up with a table, a comfortable chair and all your work equipment. Much, much, better than risking juice and ketchup on your company laptop. If you have kids, this is non-negotiable – it's the only way you'll get even a few focused hours of work in. Adhere to a schedule, while keeping it flexible. Start the day at a specific time, and be dressed for work (in what one might call "outside" clothes – no yoga pants please!) This will put you in the frame of
mind to work, and you don't have to scramble to change if your boss wants a sudden video-conference
GO MICRO-MODULAR
You've set up your dream kitchen, with every appliance, some of which you use every day, and others that get a
dusting once in a few months. Put away these appliances that are not frequently used – well out of reach. Create
a micro-modular set of the basic cookware and kitchen appliances that you will regularly use, and promise yourself
that you will not touch the other stuff. The key to making this trick work is to do the dishes as you go, so that
there's no chance of all the cookware and cutlery and pots and pans crowding up your sink.
CREATE A CAPSULE WARDROBE
Just like with the dishes, create a capsule wardrobe of five or six outfits that you will stick to. Saves you loads
of time and the bother of choosing an outfit every day. Wash, and wear again! Now you get why Steve Jobs
stuck to his turtlenecks, don't you?
GET MOVING
Since even walking is limited, unless you have a private garden or large terrace, find a way to get some exercise
right here in your living room. If you work out with a trainer, ask for classes on Zoom or Skype. Gyms are giving
away free online workout sessions, as are fitness gurus. And make this a time for the whole family to work out
together. You need the dopamine to counter the blues that can set in from staying cooped up. And don't
forget your Vitamin D supplements!
CLEAN UP, CLEAN UP, EVERYBODY DOES THEIR BIT
This might just be the time to get everyone in the family do their bit in cleaning up. Create a chore time in the
day, when everyone declutters, puts away toys and books and gadgets and sweeps, dusts or mops. Set a timer
and make it a race to the finish line! Nothing like adding some fun to mundane tasks. Make sure to set up
some time to clean some of the most contaminated surfaces in the home – switches, cell-phones, doorknobs
and bells.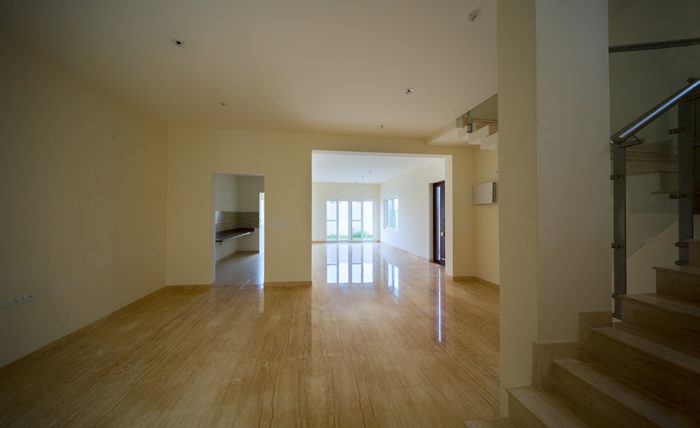 STAY ON TOP OF PAPERWORK
If you have a home EMI, talk to your bank to clearly understand the terms of any EMI holiday or moratorium they might be offering.
KEEP GROWING
Keep learning and growing every day through this period, by reading books, listening to podcasts, learning
something new online – or even getting that ever elusive seven to eight hours of sleep every night! As Haruki
Murakami says, "And once the storm is over, you won't remember how you made it through, how you
managed to survive. You won't even be sure whether the storm is really over. But one thing is certain. When
you come out of the storm, you won't be the same person who walked in. That's what this storm's all about
CORPORATE CITIZENSHIP
It was Benjamin Franklin who said: "Tell me and I forget. Teach me and I remember. Involve me and I learn." Powered by this thought, Vaswani Group collaborated with the Bangalore Traffic Police to create a space where children can learn to respect traffic rules. Not just by reading about them, but by following them, in a
child-friendly safe space. And the Bangalore Police Traffic Park for Children on St Marks Road was born.
Vaswani Group has conceived, designed, developed and will maintain the entire park, a first-of-its kind public-private initiative. The park has all the infrastructure for play that you would expect to see in a children's park, but enter, and the difference is visible. Lanes, zebra crossings, traffic lights and billboards explaining the
traffic signals transform the park into a "live" outdoor learning space. The park also houses a library for children
Inaugurating the park, Sri Basavaraj Bommai, Home Minister, Govt. of Karnataka, said, "This is the first park that can be called a Traffic Police Children's Park." He called it 'a space that is unique to the nation'. Talking about its significance, Mr Bhaskar Rao, Commissioner of Police, Bangalore, said, "Merely explaining traffic regulations to children in a classroom setting is not enough." Dr B.R. Ravikantha Gowda, Joint Commissioner of Police, Traffic – Bengaluru City, said that the park would educate children and consequently make our roads safer, for both children and others. Mr Arun Advani, Joint Managing Director, Vaswani Group, described the park as a green space spread over 1 acre, with extensive landscaping.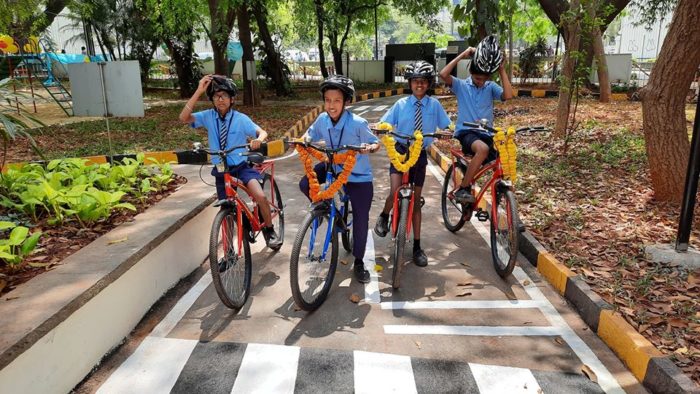 The best testimonials, of course, came from the children! Soon enough, they were clamouring to read the signs, go through the traffic lights and the zebra crossings, and the best part: Kids are given bicycles to ride inside the park!
SPECIAL 
WAKE YOUR INNER CHEF!
Prawns Newburg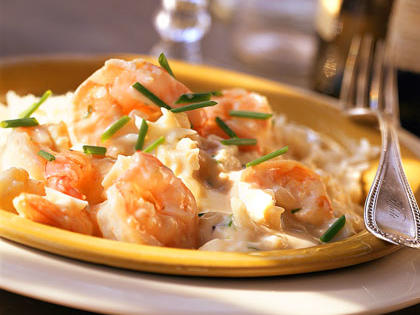 Ingredients
1/4 cup butter
• Chopped garlic: ¼ tbsp
• Sliced shallots: 1 tbsp
• 1 cup mushrooms – optional (sliced)
• 2½ tablespoons refined flour
• ¾ teaspoon salt (or to taste)
• 1 cup milk
• 1 cup cream
• Optional: a dash of nutmeg
• 3 tbsp of dry sherry
• 2 beaten egg yolks
• 2 cups peeled and cooked prawns
• White pepper: to taste
Preparation
1. Melt the butter in a saucepan and add garlic, followed by shallots and mushrooms till light brown.
2. Blend the flour and seasonings into the butter. Stir for 2 minutes.
3. Gradually add milk, cream and sherry. Cook until the sauce turns to a thick sauce, and stir constantly.
4. Beat the egg yolks in a small bowl.
5. Whisk about one-third of the hot cream sauce mixture into the egg yolks. Add the egg yolk and sauce
mixture back to the saucepan and whisk to blend.
6. Cook in slow flame until the cream sauce coats the back of a spoon.
7. Add prawns and stir constantly.
8. Garnish with fresh chopped parsley or chives.
Prawns can be replaced with crab meat, shrimps or lobster cubes. White wine can be used instead of sherry.
Serve this up with buttered rice, salted puffed pastry or toasted bread, and don't forget to post your
masterpiece on Instagram
Dalgona's Trending!
Make the talk of the town, Dalgona coffee at home, and wow your followers!

Here's how to make Dalgona coffee  for two:
Blend 2 tbsp of instant coffee along with 4 tbsp of powdered sugar, 4 tbsp of chilled water, and 4 tbsp of
whipped cream with the help of an electric blender, to form a rich smooth whipped paste. Add 4 ice-cubes in
two serving glasses or if you want to be fancy, crystal glasses (remember, you've got to wash up later!) and
pour cold milk, preferably full-cream milk, into 60% of the glass. Float the whipped mixture on the top of milk
till it seals the glasses to the brim.
Dust a pinch of coffee powder on top. Before you sip, stage and shoot!
Recipe courtesy: Shinoj Joseph, General Manager, Hotel Royal Orchid Suites – Whitefield
Get in Touch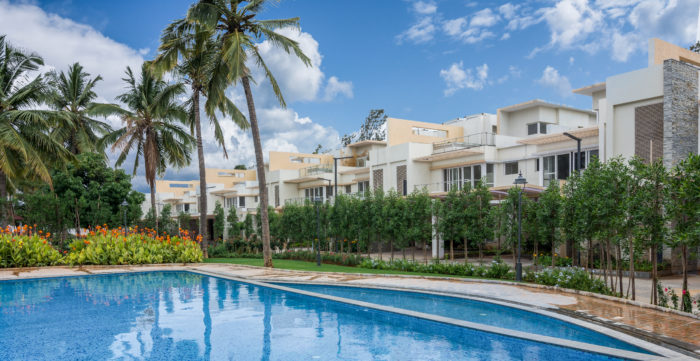 Bangalore
3rd floor, Vaswani Victoria, 30 Victoria Road, Bangalore – 47
Phone – 080 49110000
Mumbai
601, Sant Nivas, 14th Road Corner, Khar West, Mumbai
Email – sales@vaswanigroup.com
www.vaswanigroup.com