HELLO
Welcome to the season of tabebuia rosa, the beautiful pink blossoms of which have been carpeting the streets of Bangalore these past few weeks!
Though the days are heating up, the sight of these beautiful all Bangalore "cherry blossoms" have rejuvenated our hearts and made for many a picturesque Instagram post.
We're carrying forth the spirit of rejuvenation this issue of Shared Space, but in the context of making our lives more meaningful. Find out how artificial intelligence can make our daily life easier by simplifying chores – but also throw light on problems that humankind faces, such as care for the elderly or recycling of garbage! Identify what matters to you the most – and how you can clear up space in your life to focus on your goals, with our snippets that walk you through to a life of minimalism and intentional living.
Refresh your palate with light and breezy salads and smoothies that help you keep fit and stay cool, from our very own chef.
And last – but absolutely not the least – thank you, for your overwhelming response to Vaswani 36AB (Mumbai), where all flats have sold out!
Stay cool,
Team Vaswani.
FEATURE
 
EIGHT WAYS IN WHICH AI MAKES YOUR LIFE BETTER
Frederik Pohl famously said, "A good science fiction story should be able to predict not the automobile, but the traffic jam." But what if you could have both?
Artificial intelligence, which has either been raved about or demonised in pop culture, can make our lives significantly better, while guarding against the problems it creates. At least, ideally. Terminator, anyone?
Jokes apart, artificial intelligence (AI) has already crept into our lives in imperceptible ways, no matter how off the grid we might think we are. Ever sent an email? Ever Googled? Addicted to Insta? Netflix, this evening? Bought a book on Amazon? That's AI at work in your life.
This Spring issue of Shared Space brings you some of the cool ways in which AI makes our life easier.
 1. BE HOUSE-PROUD
The Toyota Research Institute in Los Altos, California, is testing robots that not only clean floors and carpets, but that pick up and organise, load the dishwasher, and use sponges to clean kitchen and other surfaces. While these robots may take a while to make it to our homes, we already have on offer efficient floor and surface cleaners. These clean everywhere, under furniture, pesky corners, below the carpet, and around bulky objects. You can even schedule some of them to clean at a particular time every day. Schedule it and come back to a sparkling home every evening!
2. IS YOUR HOME AS SMART AS YOU?
From smart cleaning robots to smart homes is just a tiny leap. Technology already makes it possible for smart refrigerators to keep track of inventory and reorder supplies. Smart kitchen appliances are already in many kitchens around the world. Soon, your coffee maker will have a warm cuppa ready when you wake up!.
3. ENTERTAINMENT – JUST FOR YOU!
Notice how Netflix hyper-personalises its feed for you, based on what you've recently watched? We're in the age of hyper-personalisation of entertainment, where music, visual content, and films are customised – even according to the preferences of each family member. And if you're into gaming – AI takes you to a whole new level!
4. HOW INTELLIGENT IS YOUR SECURITY?
We already have doors enabled by passcodes, fingerprint, and facial recognition technology. We have cams monitoring your home that can pick up intruders and beam the feed to your smartphone, miles away! And these are smart enough (no pun intended) to not beep every time your dog decides to move around. AI can also make sure that when you're away, a trusted neighbour or friend is called, in case of an emergency.
5. WATCH YOUR HEALTH
No longer do you need a separate wearable to track your r u n n i n g o r c y cli n g p r o g r e s s . Y o u r s m a r t p h o n e o r smartwatch now does all of that, and more. It keeps track of your heartbeat, your steps, your sleep, and your overall fitness. Some  watches even call emergency helplines if they detect something wrong, like a heart a t tack. The day is not far when your watch will know more about you than your partner does!
6. A WHOLE NEW LIFE, FOR SENIORS
Your everyday smartphone can be set to remind older people to take their medicines, eat their meals on time, and even have books read out to them! Social robots can encourage seniors to take part in local activities that interest them or give them in formation on health and well-being. Research is on to develop AI chatbots that can be worn on the wrist and assist even in basic mobility. For example, the same AI that assists you to park your car without hitting the kerb can direct seniors to walk without bumping in to obstacles!
7. SAVE THE PLANET
Appliances that use AI can optimise use of energy, catch energy waste, and fix problems even before you know about them. We already see this in energy-conserving appliances such as refrigerators and washing machines. But we have just scratched the surface of this technology. The homes of tomorrow might be able to repair themselves, detect and fix plumbing and electrical problems, and who knows, even address the problem of recycling in a holistic manner.
8. IS THERE ANYONE OUT THERE?
Sad as it sounds, it's a lonely time for a lot of people. Research shows that people often talk to Alexa or Siri, deriving comfort from the sound of a voice, even if it's the voice of their smartphone. Conversely, voice assistants like Alexa or Siri, who know your regular voice well, can someday recognise changes in voice to detect stress, anxiety, or depression. Research suggests that the next revolution in addressing mental health could lie in your voice.
Wouldn't it be brilliant if we could use AI to offer companionship, advice, and resources to people struggling with their mental health?
MALL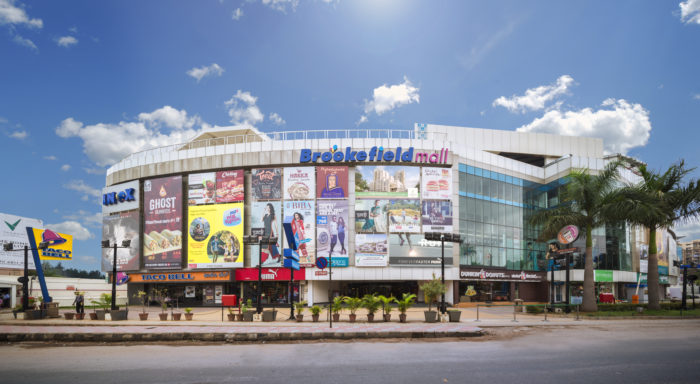 THE BROOKEFIELD MALL
REFRESH YOUR WARDROBE AND YOUR SPIRITS!
After a year spent at home, it might be time to refresh your wardrobes and your spirits. Vaswani Brookefield Mall has just the right mix of shopping, fun, and food for you!
Relax by watching a movie at Inox, still running at half capacity for your safety. Say yes to some retail therapy, with your pick of the best in brands from Soch, Max, Pantaloons, Biba, W, and Levi's, to Zodiac, Melange, Reliance Digital, and plenty more!
Watch the sun set from a rooftop, in a vast and verdant space, sipping on a mocktail whose colours give the evening skyscape a run for its money. And whether you're trying our paan-flavoured cocktails or feasting on our smoky wood-baked mutton keema pizzas or pesto paneer bruschetta, you can be sure you'll want more.
Our promise to you is to make the mall a safe and fun experience for you and your family, with our rigorous sanitation protocol prior to and while its doors are open every day. Do mask up and practise social distancing.
ITPL Main Road, Brookefield, Bangalore.
SPECIAL

 
SUMMER COOLERS
As the mercury inches up and appetites drop, keep your energy levels up with this cool summer salad and smoothie. Perfect for breakfast, lunch or brunch!
SUMMER FRUIT CARNIVAL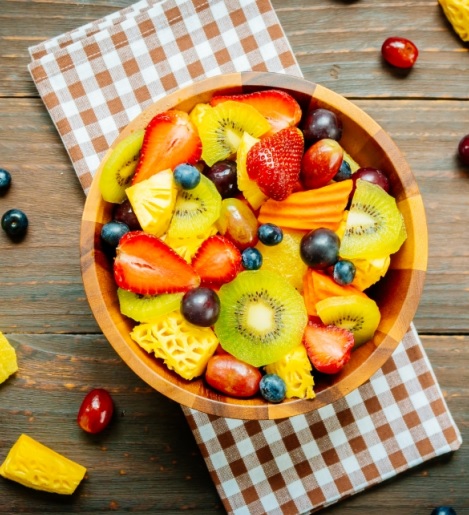 Ingredients:
2/3 cup fresh orange juice                                    2 cups fresh pineapple cut into croutons
1/3 cup fresh lemon juice                                     2 cups sliced fresh strawberries
1/3 cup brown sugar                                             2 kiwi fruit sliced 2 bananas sliced
½ teaspoon gr a ted orange zest                        1 green apple peeled, cut in to croutons
½ teaspoon gr a ted lemon zest                         2 oranges 1 cup seedless grapes (black and green)
1 teaspoon vanilla extract                                    2 cups of mixed fresh berries
Preparation:
Mix orange juice, lemon juice, brown sugar, orange zest, and lemon zest and bring to boil in a saucepan over medium heat. Thicken over a low flame for 4 minutes. Add vanilla extract and let it cool. Now, layer the fruits in a glass bowl. Pour the sauce over the fruit. Cover and refrigerate for 30 minutes be fore serving.
BANANAS OVER BERRY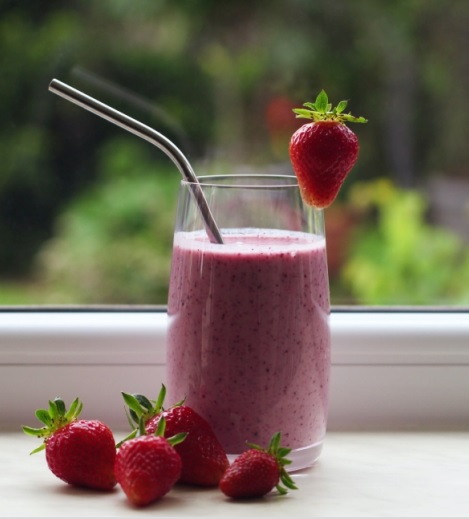 INGREDIENTS:
1 cup frozen strawberries                                 ½ cup orange juice
1 banana 1 cup frozen cherries                       ¾ cup vanilla yogurt
1 cup frozen blueberries                                  ½ teaspoon honey
4 ice cubes
Preparation:
Blend strawberries, blueberries, cherries, banana, and ice cubes in a blender. Pour in the orange juice, vanilla yogurt, and honey. Make a fine puree and serve.
Recipe courtesy: Shinoj Joseph, Area General Manager, Hotel Royal Orchid Suites, Whitefield
Get in Touch
Bangalore
Vaswani Victoria, 30 Victoria Road, Bangalore – 47
Phone – 080 49110000
Mumbai
601, Sant Nivas, 14th Road Corner, Khar West, Mumbai
Email – sales@vaswanigroup.com
www.vaswanigroup.com