HELLO
New Year's Day is just one day, but what if you could extend the spirit of the day for a bit longer?
We think you can, in fact, extend it – to the whole year! This issue of Shared Space is all about rejuvenation – a word that comes from the Latin 're' meaning again, and 'juvenis' meaning young.
After a year where the world seemed to have come to a standstill, we hope that 2021 brings you movement and progress. We hope this is a year in which our minds and bodies are refreshed and made new again, as it were.        We wish you a Happy New Year, a fresh start, and a renewed you!
In 2021, transform yourself by drawing inspiration from others who have written their brilliant stories of change. And dive into the fountain of perpetual youth by learning something new. After all, haven't philosophers always said that the secret to being youthful lies in constant growth? We have put together for you a cluster of inspirational stories and ideas. Do tell us what hit a chord with you.
As always, we bring you delectable fare from our chefs that you can recreate for your family and friends. Plus a special cover on our homes that meet your every need.
From the Vaswani family, a Very Happy New Year!
Team Vaswani.
FEATURE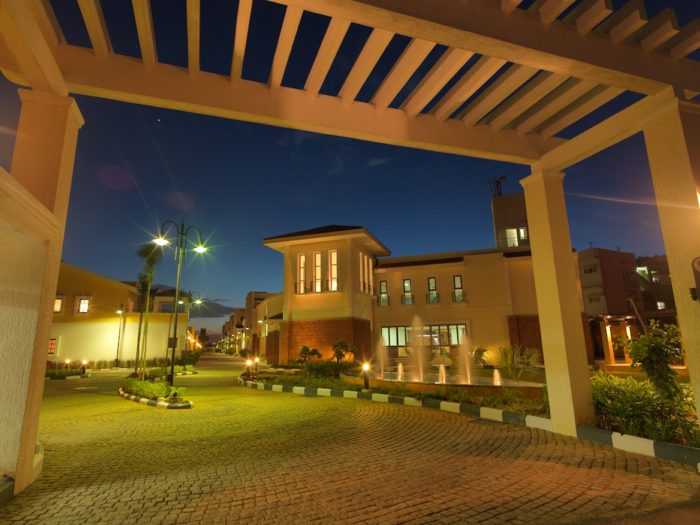 Goethe said, "We must always change, renew, rejuvenate ourselves; otherwise, we harden."
The past year hardened us – but we'd like to think that we hardened like an egg boiled in water. Hard shell on the outside but transformed within!
Let's usher in 2021 with this spirit of transformation. And the only thing that's within our control to transform is ourselves, n'est ce pas?
This New Year's issue of Shared Space brings you stories of change, renewal, and rejuvenation. We hope it inspires you to seize the year!
 NEVER EVER GIVE UP
Arthur Boorman is a disabled veteran who fought in the first Gulf War. The war left him with multiple broken bones and injuries that affected mobility. Without movement, Boorman gained weight, till he became morbidly obese, at close to 300 pounds. He could only walk using crutches and leg braces. Through yoga, Boorman took charge of his recovery, steadily losing the weight. The man who couldn't walk without crutches started to run. Ten years later, Boorman is still a fitness inspiration. The key, he says, was watching: "How I think, how I breathe, and what I put into my mouth." His motto became "Never Ever Give Up."
Could 2021 be that year when you write your fitness story?
YOUR MIRACLE MORNING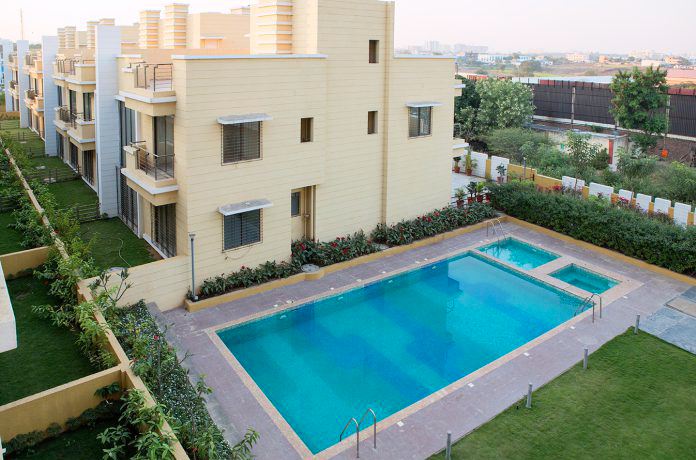 Hal Elrod is an entrepreneur, motivational speaker, best-selling author, and life coach who technically died three times. Twenty years ago, a drunken driver hit Elrod's car, putting him in coma, with severe and critical injuries. He was pronounced clinically dead for six minutes before being revived by rescue workers. Elrod recovered and built a successful speaking career. Six years later, the global financial crisis wiped him out, pushing him to the verge of suicide. More recently, he successfully battled cancer. Elrod's recipe for starting the day right, which he calls The Miracle Morning, is now followed by millions of people worldwide.
His Miracle Morning has six important steps:
(I)  Silence – meditation/ prayer
(ii)  Affirmation – of positive beliefs about yourself that you want to reinforce
(iii) Visualisation – creating mental pictures of external goals
(iv)  Exercise – since a strong body supports a strong mind
(v)  Reading – that enriches your inner life
(vi)  Scribing or journaling to gain insights into yourself.
And how long does it take to get this Miracle Morning done? Just 60 minutes at the start of the day.
Give yourself just 60 minutes every morning. And watch the days, weeks and months become miraculous!
A BETTER WORLD
Ramon Magsaysay Award winner Anshu Gupta is well-known as the founder of Goonj. Gupta started his career working in the corporate sector but he couldn't forget his experience as a student volunteer during an earthquake in Uttarkashi. He founded Goonj to repurpose the clothing and linen that urban households throw away – and put them to use as relief material for survivors of natural disasters. The story of Goonj is the story of one person who discovered his purpose in life, i.e. in his own words, "To leave the world better than we found it."
In 2021, explore how you can create a better world for those around you.
When we read stories like these, we tend to think that they apply to superheroes. Or rather, to superhero-like people. But the best part of these stories is that they are about ordinary people just like us – who just managed to do extraordinary things.
We hope you find your superpower in 2021!
MALL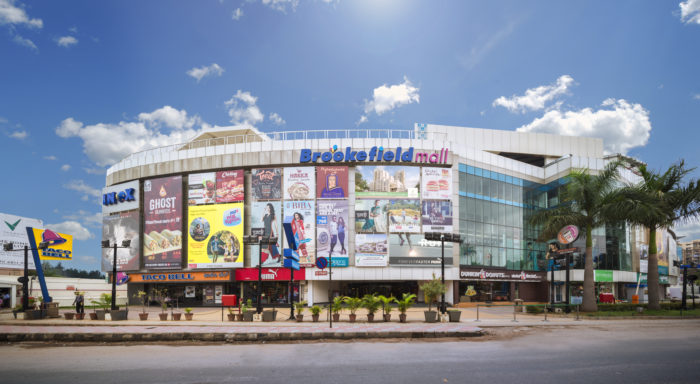 THE BROOKEFIELD MALL: COME CELEBRATE THE NEW YEAR!
!
Ring in the New Year at your favourite Vaswani Brookefield Mall, with fun, food and festive cheer!
Relax by watching a movie at Inox, still running at half capacity for your safety. Say yes to some retail therapy, with your pick of the best in brands from Soch, Max, Pantaloons, Biba, W, and Levi's, to Zodiac, Melange,
Reliance Digital, and plenty more!
Watch the sunset from a rooftop, in a vast and verdant space, sipping on a mocktail whose colours give the evening skyscape a run for its money. And whether you're trying our paan-flavoured cocktail or feasting on our smokey wood-baked mutton keema pizzas or pesto paneer bruschetta, you can be sure you'll want more.
Our promise to you is to make the mall a safe and fun experience for you and your family, with our rigorous
sanitation protocol prior to and while its doors are open every day. Do mask up and practise social distancing.
ITPL Main Road, Brookefield, Bangalore.
SPECIAL

 
SHEPHERD'S PIE: WINTRY WARMTH AND RICHNESS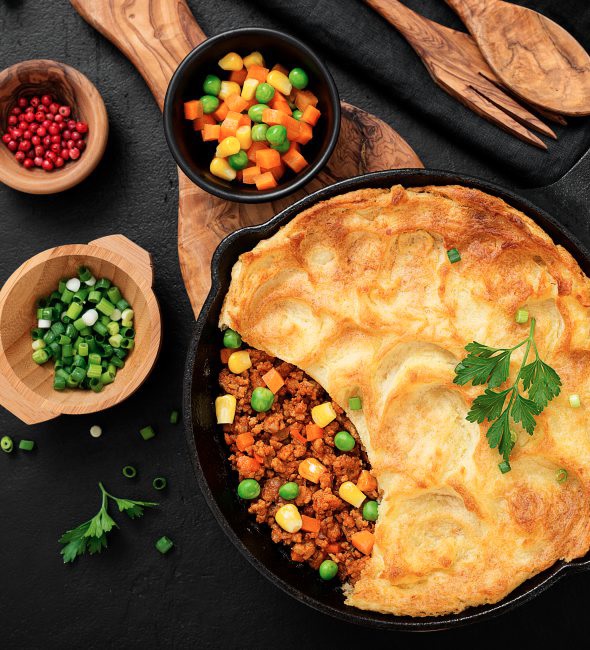 The Shepherd's Pie is a minced meat pie, with a layer of mashed potatoes on top. The recipe has plenty of derivatives. But the base ingredients are ground red meat cooked in a gravy with shredded onions and topped with mashed potato before it goes into the oven. Warm up a wintry evening with the richness of this classic English delicacy.
Ingredients:
For the potatoes:
1 kg potatoes
1/4 cup milk mixed with fresh cream
04 tbsp unsalted butter
1/4 teaspoon crushed rock salt
1/4 teaspoon crushed black pepper
1 egg yolk
For the meat filling:
2 tablespoons canola/ refined oil
1 cup shredded onion
2 carrots, peeled and diced small
2 garlic, chopped                                                                                                                                                                                     1 kg minced lamb meat (boneless)
1 teaspoon crushed rock salt
1/2 teaspoon crushed black pepper
2 tablespoons refined flour
2 teaspoons tomato paste or finely
chopped fresh tomatoes
1 cup stock (chicken or meat)
1 teaspoon Worcestershire sauce
2 teaspoons freshly chopped Rosemary
leaves ( Dry leaves can be also used)
2 teaspoon freshly chopped thyme leaves
1/2 cup fresh or frozen corn kernels
1/2 cup fresh or frozen green peas
Preparation:
• Peel the potatoes and cut into small cubes. Bring to a boil. Once boiling starts, decrease the heat and cook for approximately 12 minutes, until it is easily crushed with a wooden ladle. Place the milk and cream mixture along with butter into a microwave-safe container and heat in the microwave for 30 seconds. Drain and mash potatoes, then add the mixture of milk, cream, and butter. Add salt and pepper, and make it to a fine paste. Stir in the yolk and mix well.
• Preheat the oven to 200 degrees Celsius.
• Prepare the filling in the meantime. Heat oil over medium high heat. Add onions and carrots and sauté for 3 minutes. Add garlic to turn brown. Add lamb, salt and pepper and cook for 5 minutes. Dust the meat with flour and toss to coat, continuing to cook for another 2 minutes in slow heat. Add the tomato paste or chopped tomatoes, chicken/meat broth, Worcestershire sauce, rosemary, thyme, and mix well. Bring to a boil, reduce the heat to low, cover and simmer slowly for 10 minutes or until the gravy turns thick.
• Add corn and peas to the lamb mixture and spread evenly into a glass baking dish. Top with the mashed potatoes with a rubber spatula. Bake for 15 minutes, then allow it to cool for 10 minutes.
The Shepherd's Pie is a whole meal on its own. However, a hot cream soup with pita bread is my choice, to make it even more satisfactory.
Recipe courtesy: Shinoj Joseph, Area General Manager, Hotel Royal Orchid Suites,Whitefield
Get in Touch
Bangalore
Vaswani Victoria, 30 Victoria Road, Bangalore – 47
Phone – 080 49110000
Mumbai
601, Sant Nivas, 14th Road Corner, Khar West, Mumbai
Email – sales@vaswanigroup.com
www.vaswanigroup.com