HELLO
Safe homes, then and now.
For 25 years, our homes have signified a safe space for you and your family. The last few months have underscored just how significant that safe space is, for all of us.
In the last couple of months, our construction sites – the sites where your homes are being built – provided shelter and care of all labourers, our very own workforce on the ground. Yes, we stopped work, but we didn't stop caring.
And as the world shuffled back to work, we paused. We took time to put in place safety mechanisms on our construction sites. Our teams at all levels are equipped with personal protective equipment and have been
trained in our new sanitation drill – including temperature checks and a 360-degree disinfection tunnel – onsite.
As safety is topmost on all our minds, we take a moment's pause and talk about wellbeing in this issue of Shared Space. Our recipe of the month is guaranteed to get you started on the path of physical wellbeing. And we have some tips on how you could build a mind of gratitude in these tough times.
You have always been an integral part of our circle of goodwill. Read about the tangible way in which we would like to thank you, in the form of our new and improved referral programme.
As always, do write in to us.
Team Vaswani.
FEATURE

GIVE YOURSELF THE GIFT OF WELLNESS 
Health is a state of body. Wellness is a state of being. – J. Stanford
The past few months have been rough on all of us. Apart from the fears for physical safety of loved ones, the toll that the lockdown and its economic and social repercussions have taken on our emotional wellbeing has been telling.
The need to invest in our general wellbeing has never been greater. Here are some ways in which you can do that.
BE PRESENT
If this period has shown us anything, it is that the only thing we have control over is the present. While the past is a nostalgic memory (or a regret!), worries about the future do not help. What does help, though, is a firm determination to make the most of today, which in turn will secure your tomorrow. One of our valued customers told us that he starts his day with a fixed schedule and that sticking to it has helped him steer through the anxiety of what tomorrow might hold. Living one day at a time, focusing on what needs to be done today, and making memories with your loved ones today – this seemingly simple mantra could make all the difference. To quote the lyrics of an old song, "just forget about tomorrow cos, tomorrow never comes" when you live in the present!
CONSUME CONSCIOUSLY
We typically think of consumption as the food we eat, the products we buy, the resources we use up. But do we ever think of the constant state of consumption that our minds are in? News, debates, arguments, fears, alarmist theories – all of which seamlessly soaks into us through news channels, but more so through social media. Make a conscious decision about the kind of information you want to consume. Another customer told us that she had uninstalled the Facebook and Twitter apps from her phone, and this single act had cut out the noise in her head!
PRACTISE EMPATHY
We have been hearing so much about the good work that many of you have been doing in the community.  Extending oneself in tough times to understand or help another has a ripple effect on one's own mental wellbeing. And it doesn't matter if you don't have the answer either.  John Medina said, "Empathy works so well because it does not require a solution. It requires only understanding."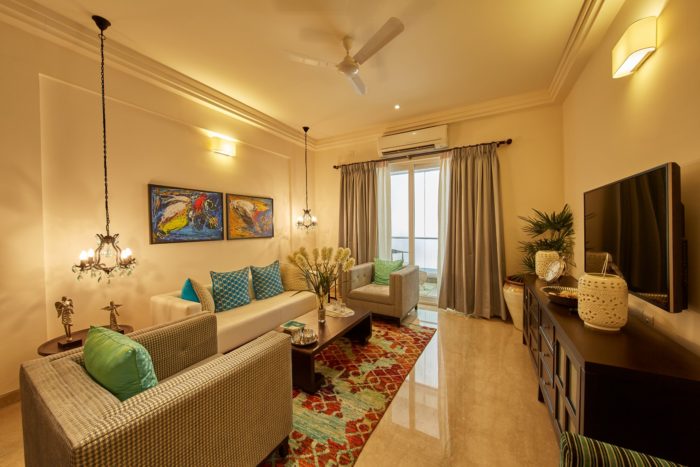 FORTIFY YOUR PHYSICAL HEALTH
The human body is an incredibly resilient organism which can, with just a little help, fight sickness. Do whatever you can manage to build up your body's capacity. Work out, in your living room. Stretch, do yoga, lift light weights available within the house. Eat healthy. Take your vitamin supplements. Keeping fit is now a mental imperative.
 SHARE POSITIVITY
While you rein in the kind of information you consume, also do rein in the kind of news you share. Everyone has access to news, and particularly Covid19 related news. One of our team members shared that just pausing to think for a moment before sharing a piece of news – and choosing, at that moment, to be a positive force, has made a world of difference to his social interactions.
MOST OF ALL, BE SAFE
As our cities start to open, be conscious that Covid19 is still a clear and present danger. Wear a mask every time you step out of home. Carry a sanitiser on your person and sanitise everytime you touch a surface like ATM touchpads, building gates, or lift buttons. Put all packages that come home through a sanitation routine. Maintain social distancing where called for.
The best advice we've heard in recent times has come from a cardiovascular specialist, Dr. Ambarish Satwik: "Treat every individual you meet as an asymptomatic COVID19 carrier. Treat every surface you touch as potentially contaminated…"
SPECIAL

 
CHUG YOUR BREAKFAST DOWN!
STRAWBERRY AND BANANA SMOOTHIE BOWL
Ingredients
For the smoothie bowl
• 1 frozen banana
• 1½ cups of frozen strawberries
• ½ cup of fresh coconut milk for the toppings
• Dried strawberries and bananas
• Fresh strawberries sliced
• Fresh bananas sliced
• Chia seeds
• Crushed walnuts
• Fresh mint leaves
Instructions 
1. Blend the frozen banana, frozen strawberries, and coconut milk, in a blender till it forms a rich puree.
2. You may add a little milk to balance the thickness.
3. Transfer to a glass bowl and add the toppings.
4. Garnish with fresh mint leaves.
Chug up or scoop up this bowl of healthy deliciousness!
Recipe courtesy: Shinoj Joseph, General Manager, Hotel Royal Orchid Suites – Whitefield
RETAIL
THE BROOKEFIELD MALLIS SPANKING CLEAN, AND OPEN!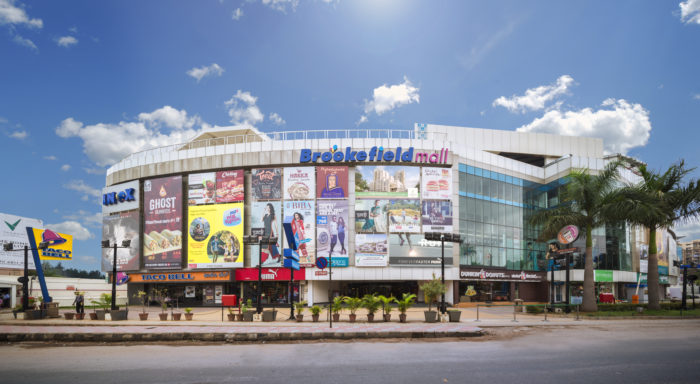 Your favourite neighbourhood hangout, the Vaswani Brookefield Mall now has a rigorous sanitation protocol prior to and while its doors are open every day. Give yourself and your family a well-deserved break. Say bye-bye to
lockdown blues with a healthy dose of retail therapy. The mall brings you the finest in shopping with brands such as Soch, Max, Pantaloons, Biba, W, Levi's, Zodiac, Melange, and plenty more!
Watch the sunset from a rooftop, in a vast and verdant space, sipping on a mocktail whose colours give the evening skyscape a run for its money. And whether you're trying our paanflavoured mocktail or feasting on our smokey wood baked mutton keema pizzas or pesto paneer bruschetta, you can be sure you'll want more.
While you shop, do make sure to practise social distancing
Get in Touch
Bangalore
3rd floor, Vaswani Victoria, 30 Victoria Road, Bangalore – 47
Phone – 080 49110000
Mumbai
601, Sant Nivas, 14th Road Corner, Khar West, Mumbai
Email – sales@vaswanigroup.com
www.vaswanigroup.com