Hello
You & us.
We make a great team.
These are special times for all of us at Vaswani Group, and we've made a slight departure from the usual
in this newsletter. Just so that we can share our joy with you.
As you might have noticed from the first issue of this newsletter, we seldom talk about ourselves. The things that strike our customers and the industry about our property, we take as a matter of course. And that's because we truly feel that the point of this newsletter is to serve you, and to hear from you.
But for the first time, we'd like to blow our own trumpet (just a little bit!). And this is why: The Vaswani Group is the proud recipient of two much-coveted awards. One, for creating high quality living villas, awarded by CNBC AWAAZ Real Estate Awards – South Zone. And the second, a Gold for the design of the food court at our Brookefield Mall at the IIID 2017.
We're thrilled, to say the least. And we just want to share this with those who challenge and inspire us in
equal measure to give it our very best, every single day. You. Thank you. These may be awards that we've won, but they actually recognise you.
And that's it.
We will now stop talking about ourselves and get back to the business of focusing on what we do well.
Creating spaces that best serve your needs.
Do keep writing in.
FEATURE

RHYME & REASON 
FOR THE RISE
Tis always the season for real estate, or so it seems if you're a buyer foxed by perennially rising property prices.
If you're a discerning buyer though, you would be sure to spot these tell-tale signs of whether or not a piece of
property will appreciate in value. Not all factors are in your control, of course. No one can halt the rise in construction costs and land prices that are in sync with inflation. Seemingly global events like war (even a trade war!), or increasing fuel prices, can send local property prices soaring.
But what you can watch for, are local – or rather, locational – factors.
Location is the #1 aspect that influences property prices.
To start with, let's take a look at the city you're in. Is it a fast-growing city, with increasing job opportunities? Demand is likely to be high in such places, while supply inches towards saturation. In such growing – and
even in emerging – markets, prices tend to skyrocket.
Where in the city are you looking at living? Is it close to the airport, a business zone, an industrial area, or an
IT park? Are there any major infrastructure and road development projects coming up? How connected is
the property to schools, shopping, entertainment and restaurants? These are indicators that your property
will appreciate.
How well connected – and yet pristine – is it? If that sounds like an oxymoron, well, it's not. The best-selling
properties are extremely well connected, and yet manage to recreate the secluded atmosphere of the
countryside. So that when you're done dealing with the city's madness at work, you can come back to a haven
that calms the mind!
Two apartments in the same property can have completely different prospects. And that's decided by the view.
Does your apartment overlook the swimming pool or an expanse of green, or does it offer a mind-numbingly
monotonous view of your neighbour's wall?
And finally, it all comes down to the reputation of the builder. Properties appreciate over time. So what you're
looking for are quality of construction and timely delivery
So when you contemplate your next buy, don't be just another buyer. Be a discerning buyer!
EVENTS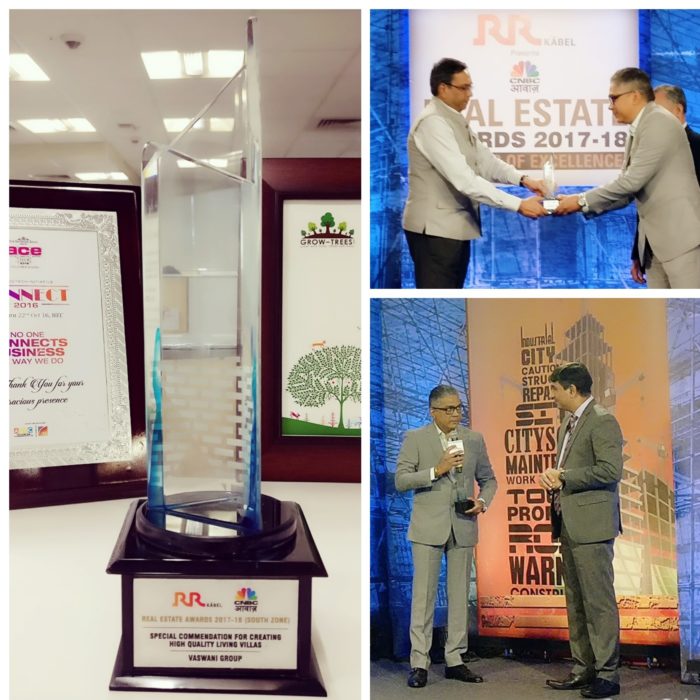 Award for 'High-Quality Living Villas
The Vaswani Group received a "Special Commendation for Creating High-Quality Living Villas" in the South Zone from CNBC-AWAAZ Real Estate Awards – South Zone. The award was received by our Joint Managing Director, Mr Arun Advani, on 24 February at the ITC Windsor, Bangalore. Quality will tell!
Design Gold for the Food Court at our Brookefield Mall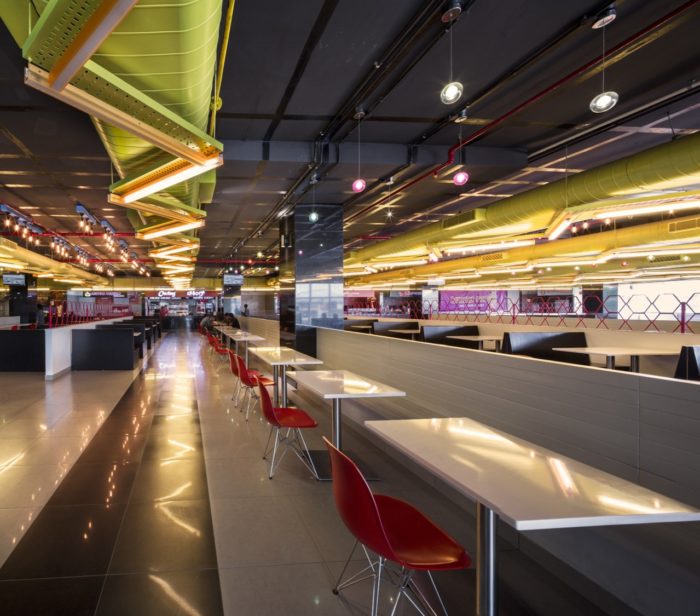 The awards, they keep coming!
Vaswani Group won a Gold at the prestigious and highly contested Institute of Indian Interior Design 2017 for the design of the food court at our Brookefield Mall. We're delighted to have made the cut among thousands of participants representing the best in industry.
SPECIAL
Sugar, Spice and All That's Nice
Get your dose of summer sugar with this irresistible recipe for doughnuts from Chef Mukesh, at our Royal Orchid Suites, Whitefield.
INGREDIENTS
1 and a 1 ⁄ 2 cups of flour (maida), 3 ⁄ 4th cup of sugar, 1 ⁄ 4th tsp of salt, 1 large egg, 1 and a 1 ⁄ 2 tsp of baking powder
1 tbsp ghee or 1 tbsp oil, 1 ⁄ 2 cup of powdered milk, 1 ⁄ 2 tsp of vanilla, Oil (for deep frying), 1 tbsp of icing sugar, Warm water, as needed
PREPARATION
In one bowl, beat the egg, sugar, vanilla and shortening with the help of an electric beater. If you don't have an electric beater, a whisk or spoon will do. In another bowl, take some flour and add baking powder, salt, and the powdered milk. Mix well with your hands. Add in the egg mixture into the flour. Knead, again with your hands. Keep adding warm water while kneading until you get a dough that's neither too soft nor too hard. Divide the dough into four to six small balls. Take one of the balls on your palm, flatten it a bit, dip your finger into the centre and rotate. Make a hole in the middle. Heat oil in a wok; when the oil is hot, fry the doughnuts, one or two at a time on medium flame. When the doughnuts turn golden brown, remove from the pan and keep them aside on a serving dish.
Sprinkle some icing sugar on top. Not so much that the top turns white, but just enough for a translucent blast of ice on golden brown!
Doesn't that look like a piece of heaven?
PROPERTY PICKS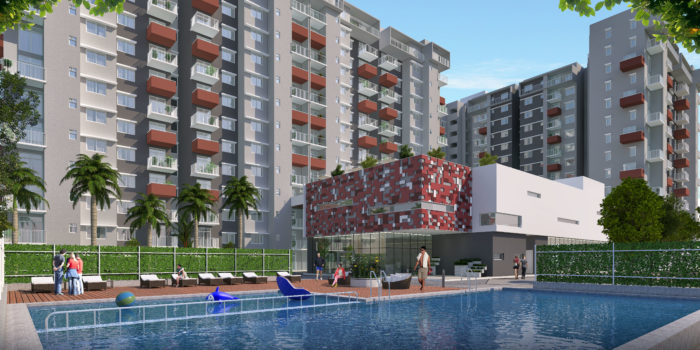 Vaswani Menlo Park Does Its HomeworX
Vaswani Menlo Park, with 2BHK and 3BHK homes, is now open for sale! An oasis of calm in the heart of the most sought-after workspaces and campuses, Menlo Park brings you Vaswani HomeworX. HomeworX has quiet spaces where you can focus and work when you're back home, without interruptions and yet be just minutes
away from the family. For more details, write to us at sales@vaswanigroup.com
Vaswani Menlo Park is in Whitefield, off Kundanahalli Junction, near VIBGYOR School. Menlo Park is RERA-registered. Construction starts end April.
Get in touch
3rd floor, Vaswani Victoria, 30 Victoria Road, Bangalore – 47
Phone – 080 49110000
14th Road, Linking Road Corner, Khar (West) Mumbai – 52
Email – sales@vaswanigroup.com
www.vaswanigroup.com